Why Vote For The MF On The May 07 2014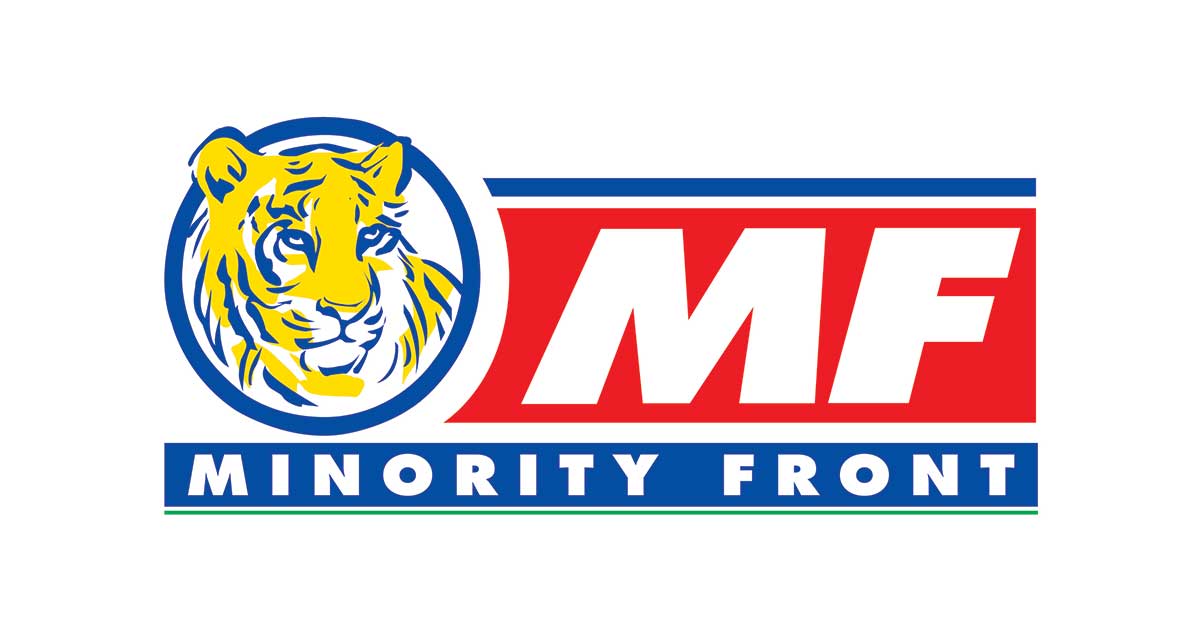 The Minority Front is a progressive party based on cooperative coexistence, formed 20 years ago by Mr A Rajbansi who recognized the relevance of minorities needs during a transitional and transformational regime.
Currently the MF's, 5 year objectives post the May 07th elections are as follows:
government must establish a minorities ministry and commission  to take care of legislation , policies and programs  to accommodate minorities in our democracy, and developing  South  Africa with  everyone's talent to achieve NDP2030,
tackling service delivery with  an oversight mechanism not designed by government; promoting strong civic forums to participate and challenge local project decision- making by public servants ; retraining civil servants in ethics and professionalism and  ensuring that every department has a value chain model for public participation,
an electoral college is required to screen  applicants who want to stand for public office,
corruption means screening  candidates on merit, who are capable as representatives to rid government of parasites; ensuring laws are made in public and not self- interest; respecting chapter 9 institutions like the public protector and auditor general and monitoring law enforcement agencies,
Education means the highest investment for knowledge expansion with full human scale development; hence teachers and books are vital; ECD , FET, vocational training and specialized universities eg: entrepreneurship and medical schools, technikons and colleges eg: teachers and nurses must be planned for ;the MF has called for the scrapping of quintile funding system and university quotas; CAPS must be reviewed to include eastern languages with an inclusive policy; faith  based schools and public private partnerships must be the focus to improve the MDG's ,HDI and innovation indices of SA,
Health requires NHI pilot site monitoring to succeed and oversight focused on funding, infrastructure, equipment, managerial effectiveness, technology and phased roll- out; MF will support an NSP beyond 2016 with 100% target for antiretroviral, TB and STI drug access; Patent  law reform must be prioritized  to lower drug prices , make NHI viable, ARV's sustainable and enforce domestication of international treaties; a health policy for prisons needs fast-tracking to reduce TB infections and resistance; clamping down on quackery with an efficient SAHPRA is critical; a school health policy for all is integral and  exposure to the HPV vaccine for all girls is needed to prevent cervical cancer; MF will ensure that the provincial health consultative forums as required by the NHA is set up; that health MEC's  should have health expertise and that preventative budgeting is key rather than symptomatic  initiatives  which are risky,
Job creation means encapsulation of the MF slogan "One Vision One  Future", with the MF being the first party in 2000 to debate Affirmative action in parliament and warn the community and planners about the sunset clause of 2014 hence we called for it's scrapping now; MF will not support amendments to the Employment Equity Act which hurts especially minority Indian and Colored people who  are the smallest minority groupings; MF supports BBBEE after the recent amendments included many of our key proposals; education, skills, and costs remain critical  to job creation where wage and labour costs must be responsive to local market  conditions and available skills; a government database for prospective employers and employees must be created; equal opportunities is needed for all citizens in the primary agriculture and agro- processing , mining and beneficiation, telecoms, science and research, tourism, arts and crafts, family business and energy sector with green jobs; SA  needs to turn dead capital into working capital by promoting  land and home ownership, regulating the informal sector, focusing on competitive rather than comparative advantages in SA with successful home grown corporates rather than MNC's who do turnkey projects with no skills transfer,  FDI's must flow to required industries; improve financial literacy at school level and access to funding through a remodeled Ithala Bank similar to the State Bank of  India; establish cooperative's in housing and credit access which are essential to move SA from a dual to developed economy, moving towards full employment , poverty and inequality  reduction,
Socially vulnerable groups need care, MF proposes R2000 grants because  the relative national poverty line is R1800; the introduction of a widows grant,  a standalone anti- rape law and the reinstatement of the death penalty with the proviso that our medico- legal and forensic directorate be  given the necessary funding to  be world class so that SA is not tainted as the crime and rape capital of the world  harming business investment,
MF includes and assists all minority groups.
The power and effectiveness of minorities lies in our united vote and ability to hold the balance of power in a hung parliament. Voters must be wise and vote MF on both ballot papers on May 07th.
Issued by Mrs S Thakur-Rajbansi,
MF Leader