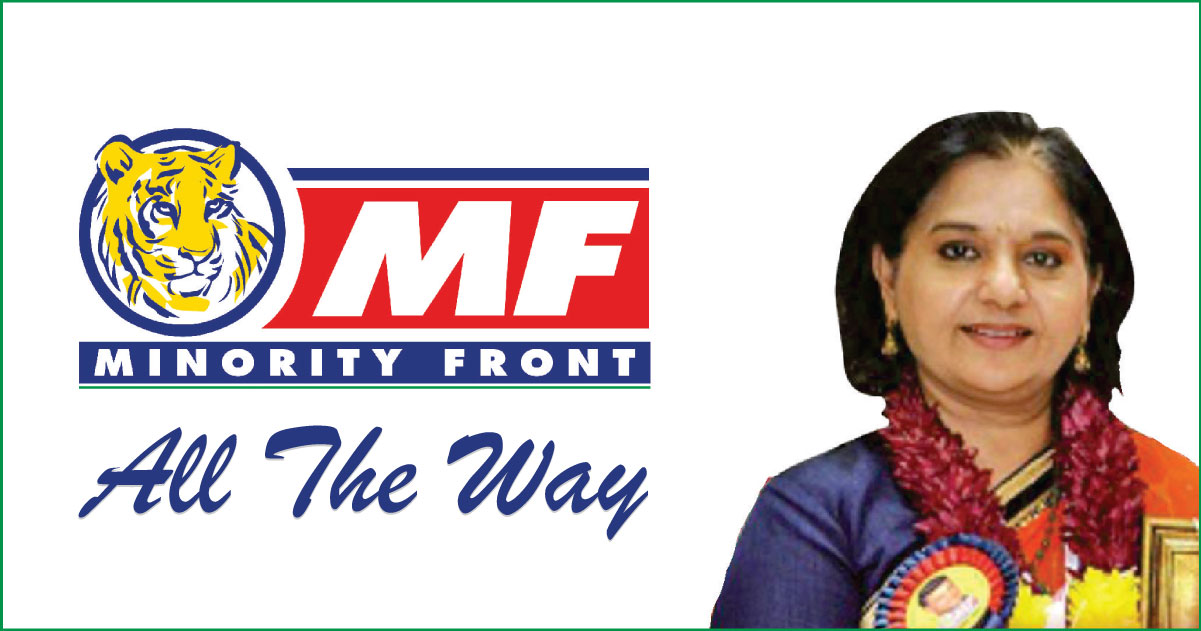 What do you feel personally and as leader of the Minority Front about this petition?

Personally I feel that the then ANC Premier of KZN, the HON Dr Zweli Mkize, post Mr Rajbansi's demise, was very keen to honour Mr Rajbansi for his contributions in this way. However since then we have had two changes in Premiership in this 5 year period and therefore we are grateful to the Chatsworth Hindu Dharma Sabha for strengthening even the Minority Front's petition drive to have the Higginson Highway renamed to the Amichand Rajbansi Highway.

If you support the petition, please list why you feel the highway should be changed to Amichand Rajbansi Highway?

The Minority Front had already post 2011 started successive petition drives and our councillors have been trying to make in- roads at the Ethekwini council level to get the name changed, as we were told that it has to go through an Ethekwini committee. Since it is taking so long we have continued the petitioning process. There are many reasons why the name change must be done because on many an occasion it is stated, that politics is a thankless job. Infact it is also said that the recognition of politicians only come posthumously. Furthermore, Higginson was a colonialist and an apartheid era junior clerk in the Durban City Council roads department and are we supposed to honour him 28 years into democracy?. Mr Rajbansi has earned this honour for his 58 years of being a political activist, who changed the lives of the people of Chatsworth and far beyond. His contribution to the struggle for freedom and his dedication to the people of Chatsworth, given the fact that he lived amongst the people until his demise, speaks volumes as to how integral his name has become to Chatsworth.

I have seen a MF billboard on Higginson Highway in December that was calling for the highway name to be changed to honor and pay tribute to Mr Rajbansi – what would this change mean to the family?

The Rajbansi family would be appreciative that he is remembered for his huge sacrifices, in terms of family life, for the development of people in the townships. Any act of recognition to a politician who has served his country and people patriotically will always give comfort to family members.

Did Mr Rajbansi ever feel that the highway or any other road in Chatsworth should have been named after him?

Mr Rajbansi was never in politics for name and fame but as a politician he ensured that road names and circles were changed in Chatsworth to appropriately honour deserving individuals, as well as, to reflect the cultural landscape of an area. So today if the highway is named after him, then I am sure that we who have benefited from his good deeds will become role models like him.

Will the change in the highway name mean anything to the people of Chatsworth – what do you think are their thoughts on this issue – will they be in support to against it?

Mr Rajbansi's name is a household name and remains etched in the minds and on the tongues of people young and old wherever I go in Chatsworth. I am sure an overwhelming majority of people are grateful for the roof above their heads, the schools, religious and sports facilities, the clinics, community halls and shopping centres built in Chatsworth. Mr Rajbansi built the civil society organisations and took very good care of the senior citizens and welfare of the community. A few people may not agree but then our history must not be diluted or erased because of political ideologies but rather it must be embraced and correctly recorded in ways such as the renaming of the Higginson Highway to the Amichand Rajbansi Highway for future generations to also acknowledge and appreciate political stalwarts who lived and died for the community.
Mrs Shameen Thakur- Rajbansi
Minority Front Leader
MPL – KZN Legislature
Sign the Petitions
Change the Name of Higginson Highway to the Amichand Rajbansi Highway

Read the Petition