MF Youth Leader Meets KZN Minister Of Health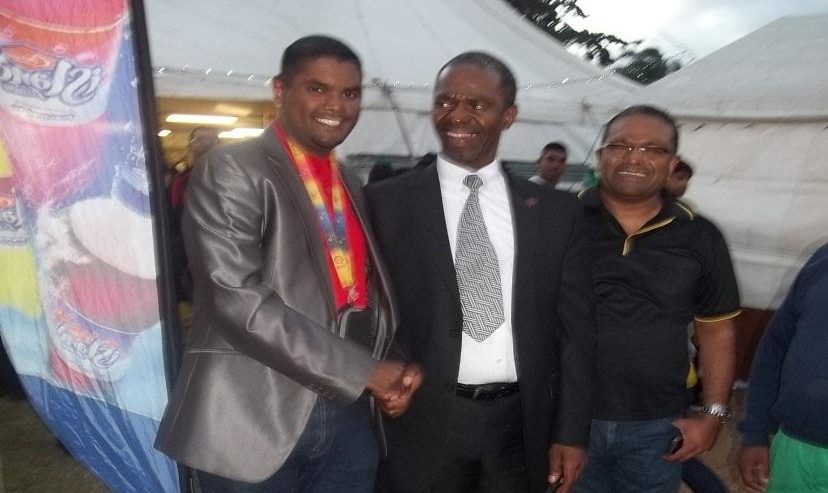 Seen in the picture is Chairperson of the Minority Front Youth Association, Jonathan Annipen and KZN Minister of Health Dr. Sibisio Dlomo.
Chairperson of the Minority Front Youth Association Jonathan Annipen recently met with MEC of Health Dr Sibisiso Dlomo. In their discussion the youth leader addressed issues of teenage pregnancy, the increasing statistics of teenagers infected with HIV and AIDS and the proposed condom policy. He said "The Ministry should include young people in their discussions as the decisions that are made in parliament directly affect youth in our communities. The Minority Front Youth Association condemned the condom policy recently at the provincial youth sectoral parliament and believes that implementing such a policy will contradict the sexual offences act, and will project an inaccurate image of what South African youth. We are not an ignorant generation; we are well informed and fully understand the ramifications of our actions. Promoting sexual activity amongst youngsters will increase the problems teenage pregnancy and HIV/AIDs infections," he said
Leader of the Minority Front and member of the Health portfolio committee, Mrs Shameen Thakur Rajbansi, said that she was proud of the stance that the youth organization was taking in promoting healthy lifestyles. She commended the department of Health for their interests in youth affairs and suggested that more young people make an effort to participate in activities that promote healthy living.