MF Leader Receives Bharath Gaurav Award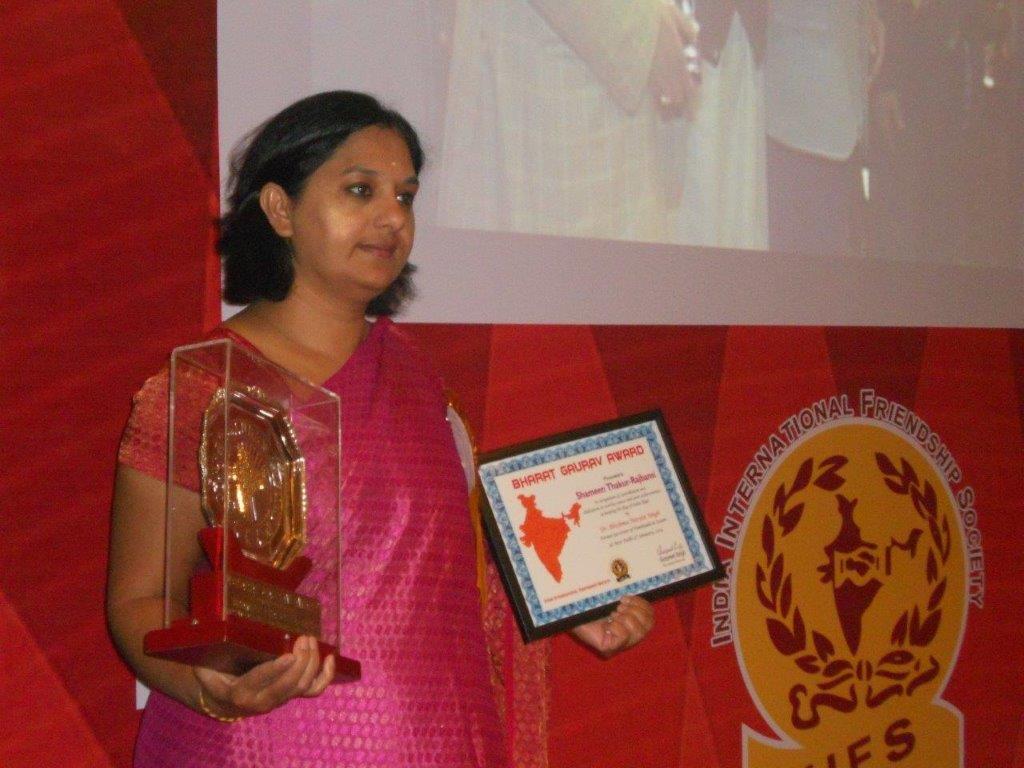 Mrs Shameen Thakur-Rajbansi received the coveted Bharath Gaurav awards in New Delhi on 09 January 2014.
The award was in recognition of her socio-political work and other accomplishments; working with grass roots communities; empowering women and widows; caring for children and the disabled.
Her dedication to cultural and educational upliftment of all communities and her parliamentary contribution in improving the lives and future of the Indian community in the large poor socio-economic constituencies has been acknowledged.
Her passion to foster good relations with all communities in nation building and social cohesion and inspiring the youth as well as differently abled people has been appreciated.
 Mrs S. Thakur-Rajbansi, said, that the 20 years as a community pharmacist and the 15 years in parliament has been soul satisfying in her endeavour to help other human beings and this award has come at a time when she enters the 3rd year of leadership of the Minority Front and fights her first election as woman leader in S.A, so the motivation is energising.