MF Leader Visits Flood Victims: Floodline is Danger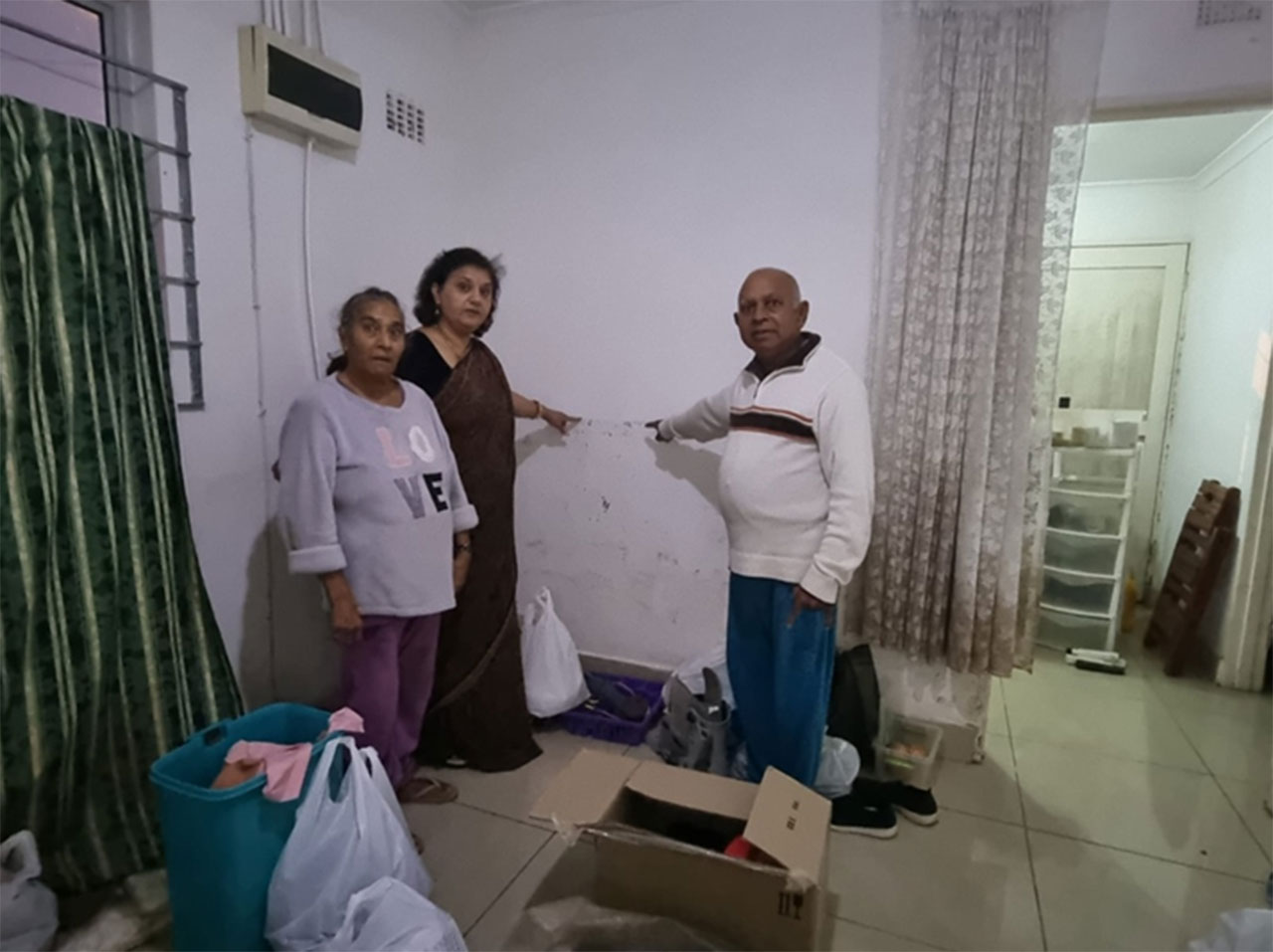 PICTURED: MF leader with the Harripershad family in Umdloti drift, Verulam
MF leader visited the Harripershad's who are an elderly couple with many co-morbidities. Their home was flooded to half the wall level, damaging the entire contents. They were rescued by boat by good Samaritans.
Mr Lall said that they were told that the Hazelmere dam sluice gates were opened that night due to heavy rain and therefore sediment had got into surrounding homes, the temple and businesses. The damages stretched as far as Osintizweni where a school was badly damaged.
Mrs Rajbansi is fighting for the relocation of people who live within the 100 meter flood zones.