Executive Summary of Leaders Speech at 2014 Election Manifesto Launch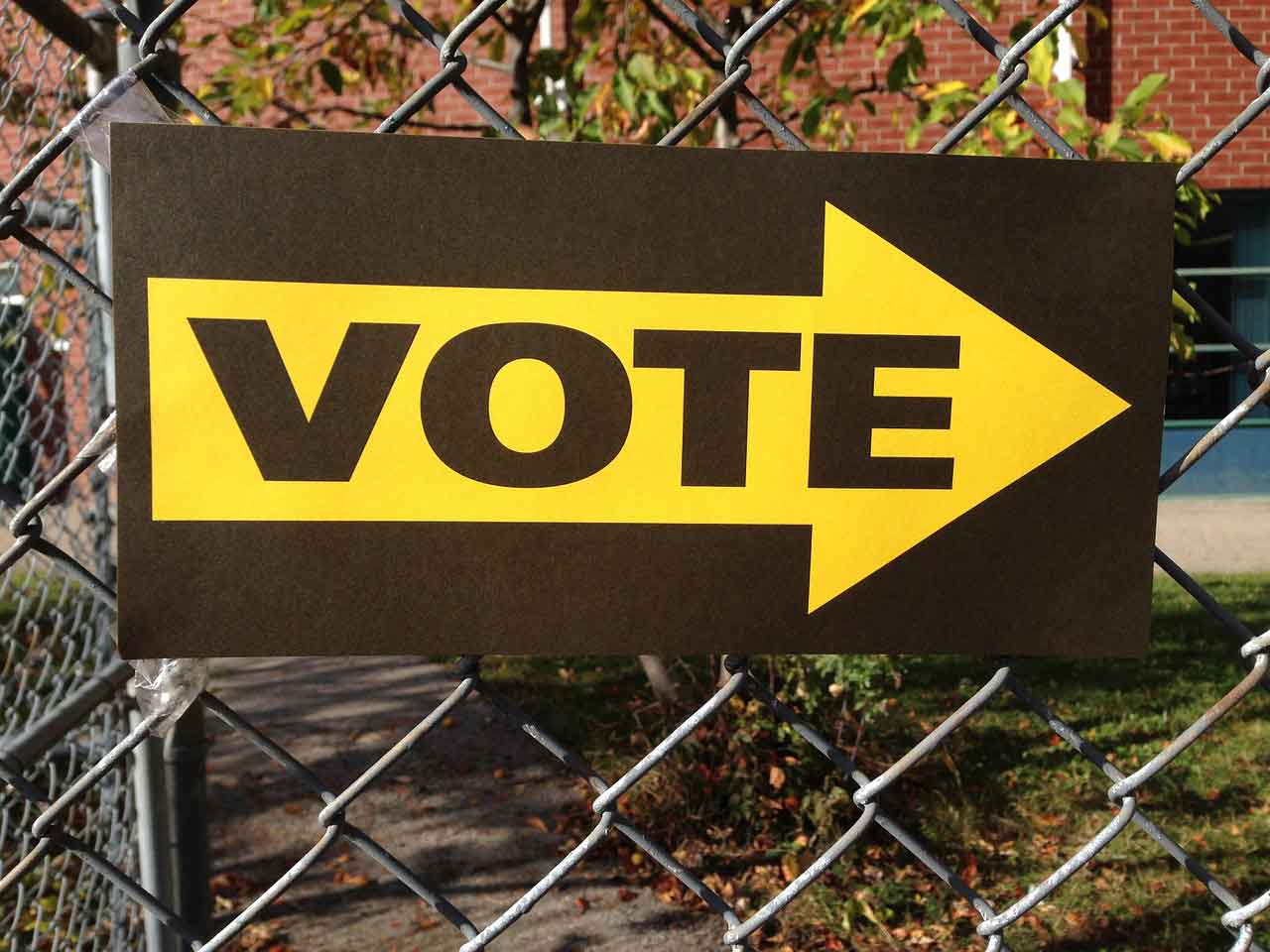 Executive Summary of speech delivered by Mrs Shameen Thakur-Rajbansi, MPLP KZN and MF Leader, at the MF Manifesto launch for the 2014 Parliamentary Elections: Coastlands Hotel, Durban, Thursday 13 March 2014.
The Media, special guests and all MF members and supporters, our late leader, Mr Amichand Rajbansi, was one of the greatest sons of South Africa, of minority decent.
He was part and parcel of the struggle against white domination, giving him the vision to persevere, leaving a legacy, the Minority Front, behind to continue taking care of the marginalised, down trodden and voiceless.
The MF has been through a difficult rebirth, post the demise of Mr Rajbansi, but is well poised for the May 07th elections to succeed, so that our team can help reshape SA with our slogan,
'One Vision, One Future'
SA has political freedom, the time is now right, for socio-economic and all other freedoms to be harnessed to make the vital changes that will see us emerge as a Rainbow Nation, united in consciousness.
Our late leader, played a key role at Codesa, where the principle of multi-party democracy was enshrined in the constitution. Mr Rajbansi was convinced that South Africa needed a voice for minorities in places of power and decision making, like Parliament.
The MF currently holds 1 National Assembly and 2 Provincial seats. We hope to retain our seats, but this election, the MF has embarked on the challenge of fighting the Gauteng ballot, so that Gautengers will have same benefits of a voice that promotes their interests, so that futuristic goals of the NDP 2030 of social cohesion and Nation-building can be achieved.
The MF has always worked co-operatively with all like-minded parties, but the MF remains an autonomous party, not aligned to any party. The MF has boldly stated its position on taking care of predominantly Indian minorities, but have started working in the Coloured communities of Durban and amongst black African people, who find themselves minorities living now in former Indian areas.
In order to remain a lean and clean party, the MF has not allowed ill-discipline within its ranks and this lead to a councillor recently defecting to the DA.
In the last 2 years up until now, under my leadership the MF has grown in many ways, we had 2 constituency offices, but now have 6, additional being Newlands, Pietermaritzburg, Ladysmith and Newcastle. We have 9 satellite councillor offices and a parliamentary office, taking care of the community.
The Importance of the Indian Vote
Since 1994, the Indian vote has always been important and has been at times crucial for the control of the Province and the Metro. No party however has championed the cause of the Indian community like the MF. The deliberations in the KZN legislature are on record. The MF does use quiet diplomacy for the gains of its constituents.
The MF manifesto speaks to our achievements with respect to grant increases, eastern languages, fighting unfair laws and policies, eg. Affirmative Action, and University quotas. The MF continuously strengthens the civil society sector by assisting, NGO's, youth, women and children organisations and uplifts community and cultural development.
The MF Wants the Following for 2014 and Beyond
Increase grants to R2000
Scrap Affirmative Action and university quotas
Obtain a widows and single mothers grant
Establish a minorities ministry and minorities commission
The MF in Parliament remains a strong watchdog on corruption, crime and job creation. The MF calls for community action and we started this vigorously during the February voter Registration weekend, assisting in the uptake of registration by our youth, for our citizens to actively change their lives by first exercising their free political right and then access all other civil rights, enshrined in our constitution.
The Reshaping of S.A.
The political landscape has changed in 20 years and now requires of us to tap into a shared vision, capable of inspiring voters with proper understanding of what's going on around them. We require a new paradigm of development transforming the lives of all citizens, so that we can reduce inequality ad move from a dual to a single economy and from a developing to a developed country, but the MF is now on the warpath to fight for 'real freedoms'.
We demand that we are all treated as equals. The scrapping of AA, will enable born-frees to rescue the South African economy, because when markets fail citizens, then skilful balancing with equity-oriented government intervention is crucial to see a visible difference in the lives of all people.
SA requires socio-economic restructuring by improving economic literacy to responsibly manage our economy. These actions will in turn achieve the social cohesion and nation-building mooted by NDP 2030. Today AA, is discriminatory legislation, making us incomplete as one nation, opening the way to 'redistribution' through nepotism, corruption, protection, and jobs for pals. SA requires a social compact for social cohesion.
Our laws policies and programs must be positively inclusive and steer clear of adverse inclusion. This election is about strong political leadership, an effective government and an active citizenry.
Our youth require equal opportunities to develop a capable state for growth and poverty reduction. Developing every human being in SA will give our nation dignity.
The MF is a cleavage, with peculiar voter behaviour, who determine the battle lines of competitive politics and to a large extent then influence the stability and functioning of our country. The ANC post freedom mooted a social contract and a social rights commission, but today the MF asks for a social compact and a Minorities Commission because our democracy can only be as successful as the manner in which its minorities are taken care off.
As the MF leader, my team is privileged to lead and govern our people. We uphold the code of conduct for the elections and want tolerance to be exercised by the majority whilst the minority will exercise courage. We urge co-operacy amongst our diverse people to unleash the best potential in all. A vote for the MF is from people who have similar beliefs, attitudes and values. The MF has called for a Youth Employment Bill and a stand-alone anti-rape law.
Job creation requires:
FDI into the SMME sector
By-laws relaxation
Access to funding
Support from chambers of commerce
NHI: requires, NHI funds, infrastructure, equipment, managerial effectiveness, human and technological capacity.
Employment Requires:
Wage and labour costs responsive to local labour market and skills level of workers
Reform welfare benefits systems that decrease labour demand
Improve labour market skills through training
Coaching and mentoring
The MF will focus on citizen participation, in decision making and service delivery for the next 5 years. Every tool must be used to actively involve people from start to finish on development projects near them. Opportunities of inclusion, ensures through activity and feedback, cost benefits on development and proper distribution of resources so that people are actually empowered.
The MF, in parliament will ensure accountability to the voters and uphold the Rule of Law. For the next 20 years, it is essential that discriminatory laws are abolished and only actions will speak louder than words, now in South Africa.
The Minority Front is prepared for this election, albeit the short time in view of the MF court case being finalised only on the 10 December 2013 and me being declared the official leader of the MF. We have already doubled our efforts and are moving forward. We appeal to all other political parties to respect one another and most importantly respect the truth.
Please find in your packs, relevant documents with regards to the MF Manifesto, the MF's 2014 strategic plan, our policy statements and the MF campaign calendar.
Our political environment is not predictable but the MF knows one thing for sure, that we cannot prepare the future for our people but we can prepare our people for the future, hence our slogan 'One Vision, One Future'.
Thank you all and God bless.