Minority Front Youth Celebrate Mandela Day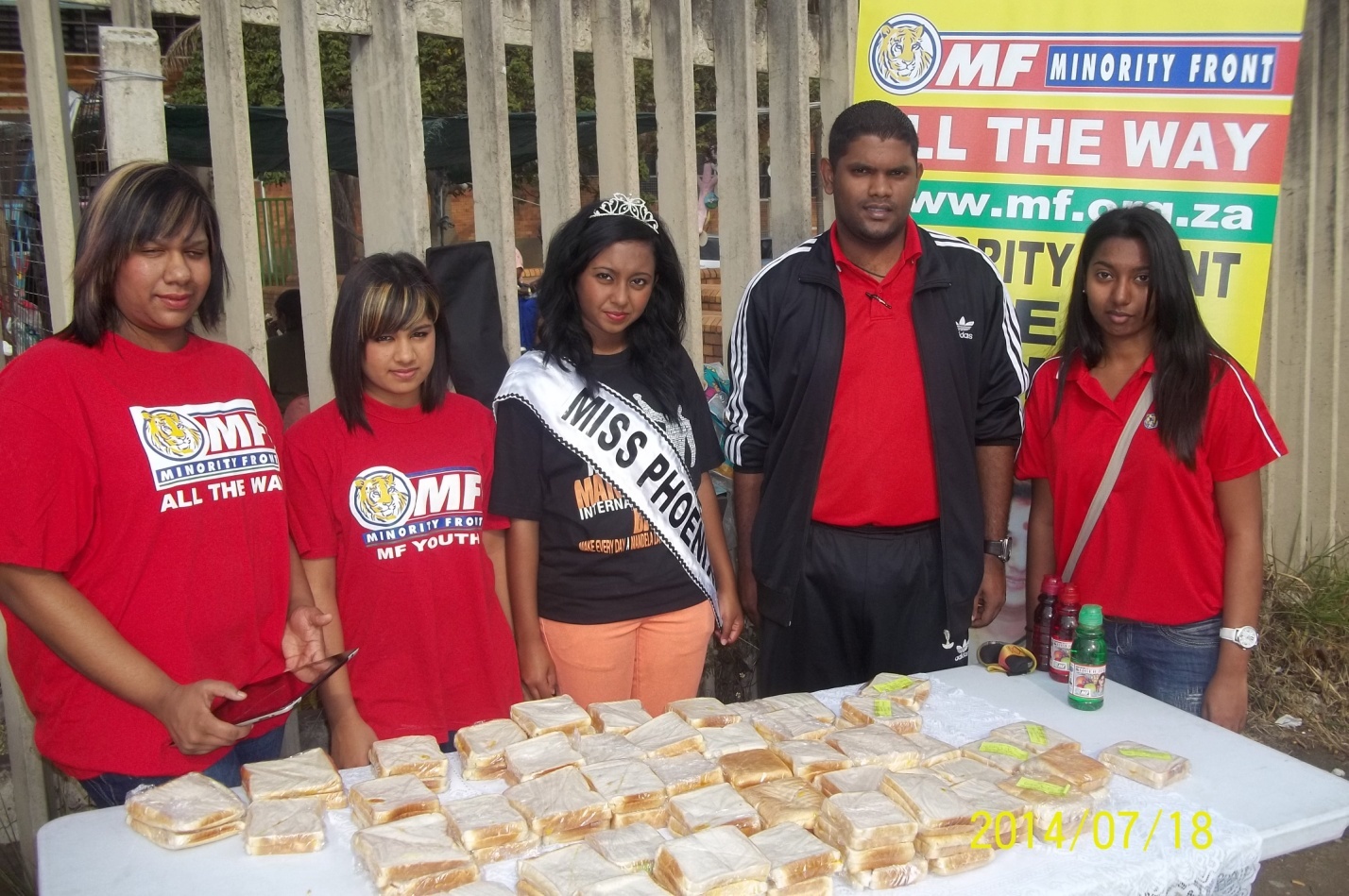 Seen in this picture: Jonathan Annipen MF Youth Leader and Current Miss Phoenix Shanice Pillay with members of the youth association.
As part of the National call by President Zuma to commemorate Mandela Day, the Minority Front Youth Association embarked on a food distribution programme at the Phoenix SASSA office.
Leader of the Minority Front Mrs Shameen Thakur Rajbansi said "In developing the Minority Front Youth Association, the eThekwini Regional Leader Jonathan Annipen and his team must be commended for bringing cheer to the grant recipients of Phoenix, finding unique ways I  community service, marking the Madiba 67 Minutes Social Contribution.
Leader of the Minority Front Youth Association, Jonathan Annipen said, "it was a rewarding experience to assist the community with sandwiches and our own brand of tiger juice. The legacy of Madiba, a colleague and friend of our late leader, Mr A Rajbansi, is one synonymous with benevolence, charity and goodwill.    Our Association holds dear these noble traits and will always perpetuate such."
Also present was the current Miss Phoenix Shanice Pillay, who considered it a honour to serve the community in this way. "My interaction with the Phoenix community since my reign began in October 2013 has opened by understanding to the plights and needs of a desperate and deserving community.
To be a participant at such a significant effort is a singular honour. The Minority Front Youth Association must be commended for this sterling job", said Miss Phoenix.