MF Leader: Your Vote Counts in 2019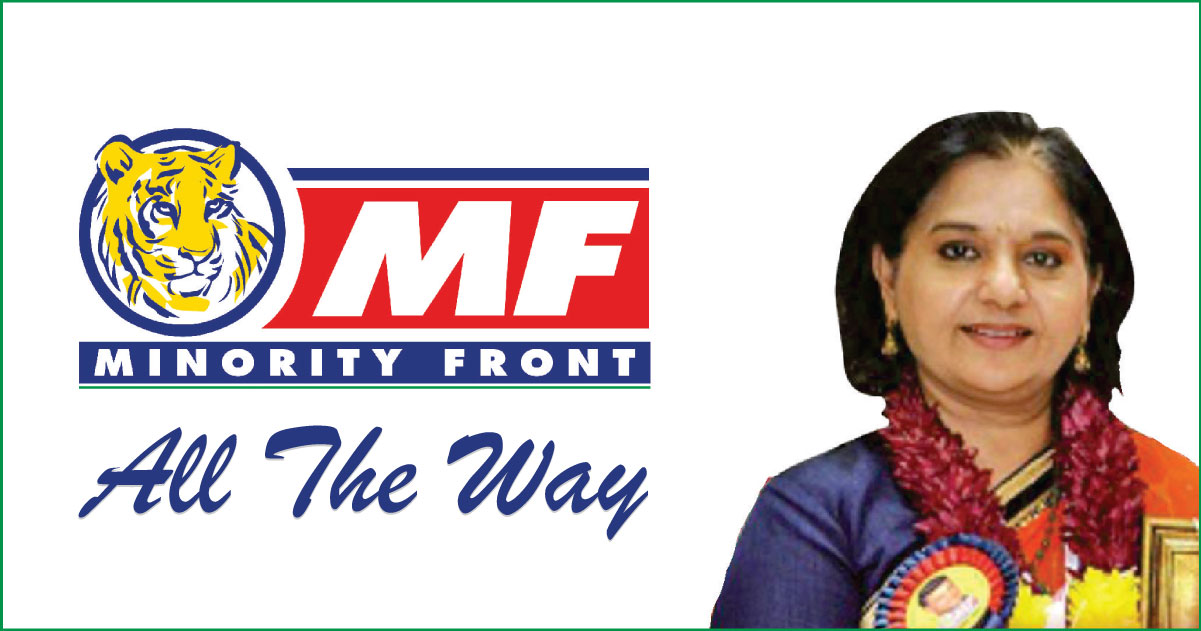 The Minority Front celebrates 25 years of political party contribution to our democracy since 1994. The vision of the founder and Leader, the late Mr A Rajbansi was that the Minority Front would be the real voice of all minorities, especially Indians. 
As the current Leader, Mrs Shameen Thakur- Rajbansi has continued to build on Mr Rajbansi's legacy and vision, ensuring that many groups of people are included in the empowerment programmes the Minority Front runs e.g.: the Widows Support Groups, Senior citizens, LGTB groups, youth and women groups. 
The final voter registration on the weekend of the 26th and 27th of January, has seen many youth register to vote for the very first time. Your vote is your only free right and is most valuable right in the Constitution which does not cost money but allows you to indirectly pick a member of parliament and political party of your choice to truly represent your views and concerns in both the Provincial and National Parliaments.
Every registered voter must go and vote in May 2019. There are two ballot papers, one Provincial for the KZN Legislature and one for the National Assembly in Cape Town. It will benefit you as a voter most to vote for the Minority Front (MF) on both these ballot papers so that, you have your voice heard in both KZN and Cape Town. 
Supporting the Minority Front means that, e.g.: no other political party can pick on Indian people because we will be there to protect the community.
As a party, we can take up matters that affect our people to other institutions and the courts if our minority rights are endangered. Currently the Minority Front has one seat in the KZN Legislature and no seats in the National Assembly.
This hurts our people because we have lost the Indian voice in these places of power and decision- making. 
In May 2019, give the Minority Front your full support on both the ballot papers and you will see the change and benefits for our daily living, children, youth, women, jobs and community organisations. Do not spoil your vote by picking many parties on the ballot papers because your vote won't be counted. The importance is to increase the number of Minority Front seats from one to more than four seats. For every seat a party gets in KZN and National Assembly, we get more funding from the government to help our voters. Since 2014 to 2019, for the last 5 years, bigger parties have neglected the Indian community, yet they had the seats and money. 
Only the Minority Front with one seat and less money took care of the community. 
Therefore in May 2019, say "NO" to bigger parties and vote for the Minority Front (MF), your choice and voice. 
I ask of all our people to, "Come Back Home."
Mrs Shameen Thakur- Rajbansi
MPL – KZN Legislature 
Leader of the Minority Front