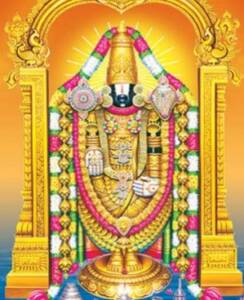 The month of Purtassi (mid-September to mid-October) is dedicated to the worship of Sri Vishnu. In the Trimurthi of Brahma, Vishnu and Shiv, the preserver is Vishnu. It is the period of the year in which we pay homage to Lord Vishnu.
Therefore, our worship is thanksgiving to mother nature for preservation. Preservation is a divine attribute which embraces many aspects of our life to which we invoke Sri Vishnu as Govinda, Gopala, Venketeswara, Hari Narayana, Balaji, Srinivasa, Runganatha, Ramchandra, etc. It was in the month of Purtassi, Sri Vishnu in the form of Sri Venketeswara (Balaji) came to earth to guide people and left His form in the Thiruppathi hills in India. Therefore, people from all parts of the world flock to India to pay homage to Thiruppathi to get a glimpse of the Divine form by taking vows to overcome their problems.
The relevance of Purattasi is that it falls during Caturmasya (the four rainy and auspicious months of the year in India). Whatever fasting, prayer and sacrifice done during these months; award greater benefit than all the other months.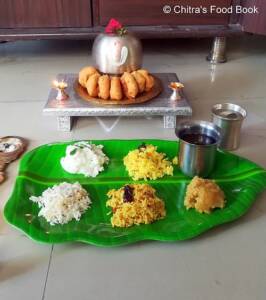 Devotion to God especially during this Kaliyug period is important. This period, which is characteristic of excessive greed for power, extreme hatred, jealousy, anger and intolerance have polluted the life of man in general all over the world. We must strive, seek and maintain the following virtues: truth, peace, righteousness and non- violence. This helps people in directing their thoughts towards God Realization.
The MF wishes all Tamils and Telegu's  of the South of India a blessed Purtassi. May Sri Venketeswara shower His richest blessings upon all. Let us take advantage of this opportunity to come as one and celebrate this festival like it was done in the past.