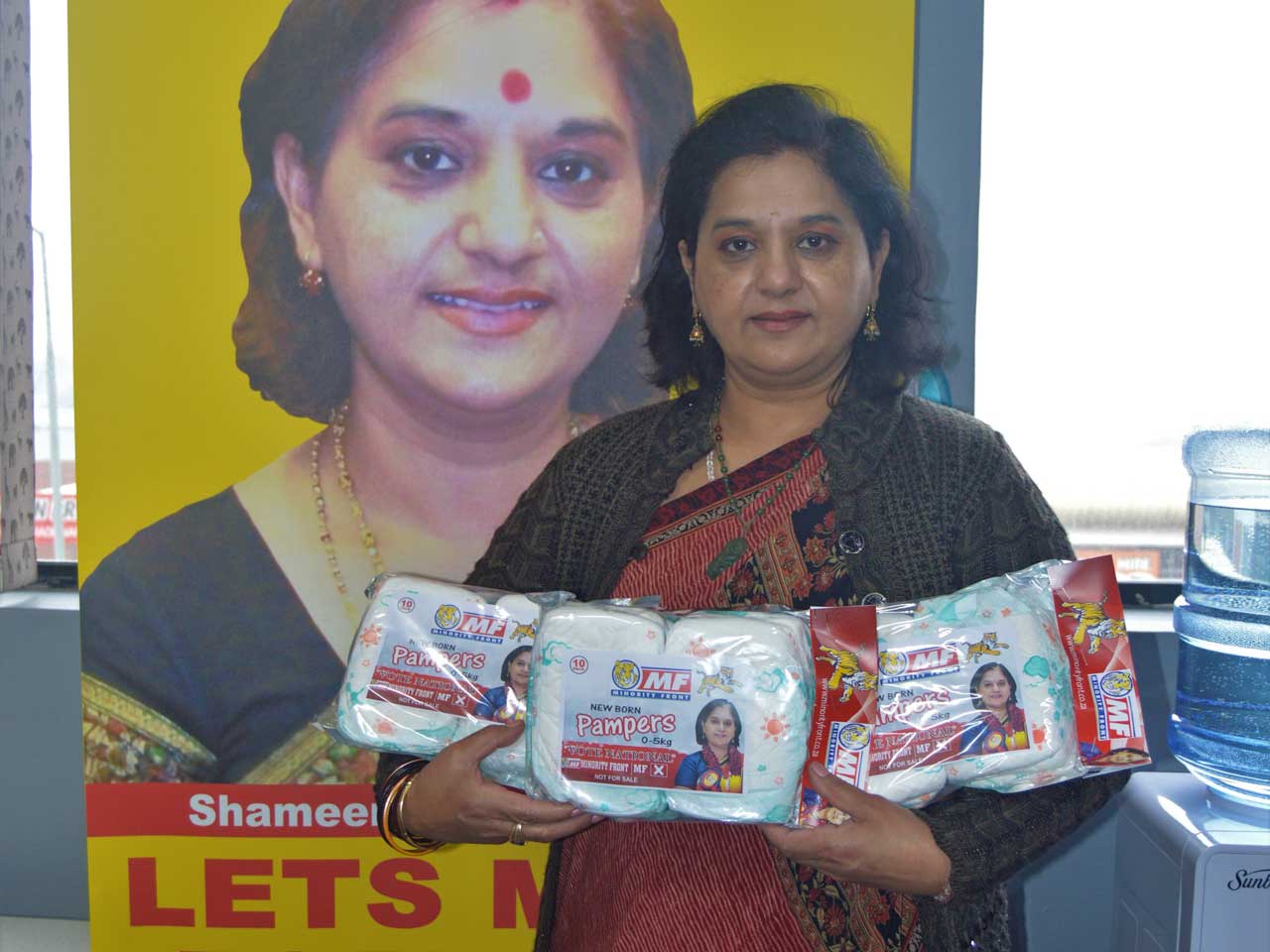 Over the years the Minority Front has distributed items that meets the basic needs of different age groups and genders in our communities. The MF has served the community in every possible way to make a difference to the lives of the vulnerable. In 2017/2018, the MF distributed Sanitary pads. This was done in many schools as well. Currently due to Covid -19 and the hardships experienced by mothers, the MF will distribute infant diapers for new-borns(0-5kg). Therefore, there is a criteria which needs to be met in order to get the diapers.
The parent of the new-born needs to do the following:
Visit or call our office
Produce the hospital card of the new born.
Come with their identity document.
Only one of the parents of the new-born is allowed to collect the diapers.
Provide contact details for records.
Please note that the diapers are only for new-borns (1-28 days).
Please visit or call our Chatsworth office. Each request will be screened.
Tel: 067 833 2958 or email: mfchatsworthoffice@gmail.com
Let's move forward together!