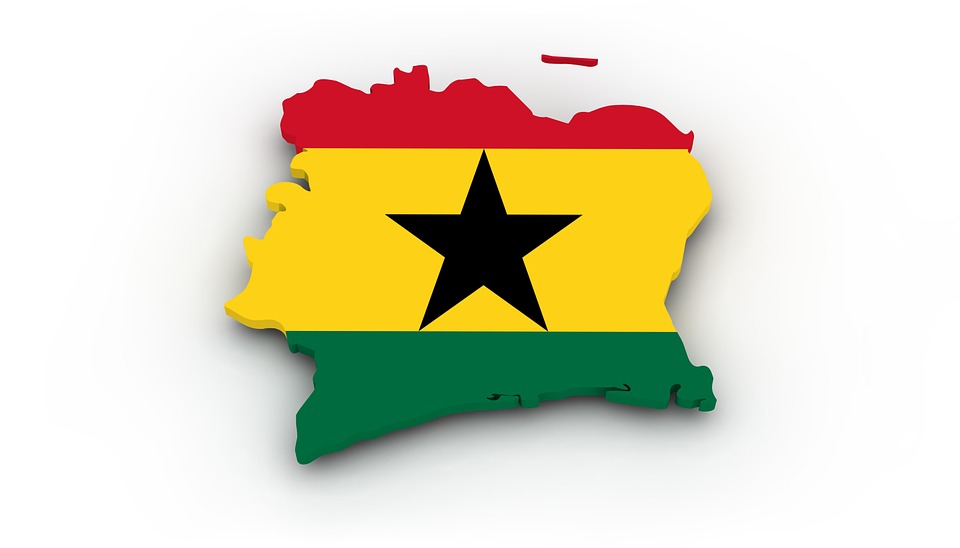 My first study tour during this term of the KwaZulu-Natal Legislature made for interesting learning both political and socio-economically. This was a joint committee visit of Public Participation and Petitions (PPP) and Cooperative Governance and Traditional Affairs (COGTA). The aim was to learn the Ghanaian evolution of democracy in terms of people's activism and local service delivery.
Ghana's rich history unfolded during this seven day visit which was spent in the capital Accra, with day trips to both the Ajumako and Volta Regions. Being a presidential republic, headed by Nana Addo Dankwa, this ten administrative region country has 230 members of Parliament from two major political parties the ruling New Patriotic Party (NPP) and the National Democratic Congress (NDC) opposition. The most amazing observation is how deeply religious Ghanaians are with a 71, 2 % Christian, 17, 6% Muslim and other traditional population of 27 million in totality, of which there are only about 3000 Indians. On interacting with the general public, a noticeable creed was how gentle, caring and peaceful Ghanaians are, practising the motto 'first sort out any difference by talking and understanding, instead of fighting.' In this way, people of all cultures live side by side and visitors are made at home.
Interesting projects visited included on day one; a local government small town Rehabilitation project in the Ajumako Central Region. This labour intensive, mixed crop farming project is funded by the World Bank and managed by a local representatives. GSOP or Ghana Social Opportunities Project is a three year project whereby locals are paid for the time worked on farms; planting maize, coconut and rubber trees, ground nuts, pawpaws and plantains. The harvest is used for local consumption, as well as, sold in the cities. The labourers are paid by World Bank officials weekly. The Community Transparency and Accountability board is something that South African recipients of donor funding should embrace, so that, development is ensured. A departure in social policy though compared to South Africa, is that, Ghanaians do not receive state grants and have to work even in their old age.
Traditional leadership and chieftaincy is recognised constitutionally but chiefs cannot be politicians too. They own most of the land and allow projects on these to benefit their local subjects. In this region, our members paid our respect by visiting the home of the local chief. Traditional leaders are paid minimal stipends and are governed by a Ministry of Chieftaincy and Traditional Affairs. Any local disputes are arbitrated by chiefs, so that courts are not overwhelmed, something we can embrace.
In terms of Petitions, it starts at the Parliamentary Council office and is attended to by the Honourable Speaker and the House. The outcomes of the deliberation or petition is conveyed to the petitioner and even court action may be taken for compensation, in some cases.
Another refreshing trip was to the Volta Region where the majestic Lake Volta is the largest artificial lake in the world by surface area. Here an offsite dam is being built, funded by the United Nations Development Programme (UNDP) through the Norwegian government in Torve-Akatsi. This area floods annually destroying the agricultural produce hence, the river water overflow will be siphoned off to this new dam and used for farm irrigation during droughts or the hot season. Similarly, South Africa needs to adapt to   climate change and build more dams in the rural areas.  Another government initiative was the placing of boreholes in schools, so that, learners and the local rural communities have access to fresh ground water.
In terms of local government activities the Hon Chair, Patricia Appiagyei, spoke passionately about grassroots participation in decision-making since at a local level leaders are chosen directly by people and are not aligned to political parties.
The Economic Development and Employment Ministry is an achievement worth emulating, headed by a Deputy Minister of  Employment, whereby a 2015 legislative Act birthed a youth employment agency, shaped by 12 models, eg. youth in health, agriculture etc. Every university graduate is given a one-year mandatory public or private internship. In fact, our KZN delegation was chaperoned by a charismatic political intern. Another policy of 'one district one factory' bodes well for job creation in a labour intensive secondary manufacturing sector, a sector we need to strengthen.
Therefore, on learning from a country of great minds like Kwame Nkrumah and Kofi Annan, much can be achieved, in terms of good governance and state administration. On the business front, opportunities abound as Ghana is a strategic trade partner to South Africa.
This was a trip enjoyed in a politically stable and peaceful country, home to Pan Africanism and hopefully a Mango tree planted by our very own Mandela in 1991 at the Kwame Nkrumah Memorial Park, will bear fruits to strengthen our African roots. To end with my favourite Ghanaian word, Medaw'ase, meaning 'thank you' for the generous hospitality.