Minority Front Celebrates Top Achiever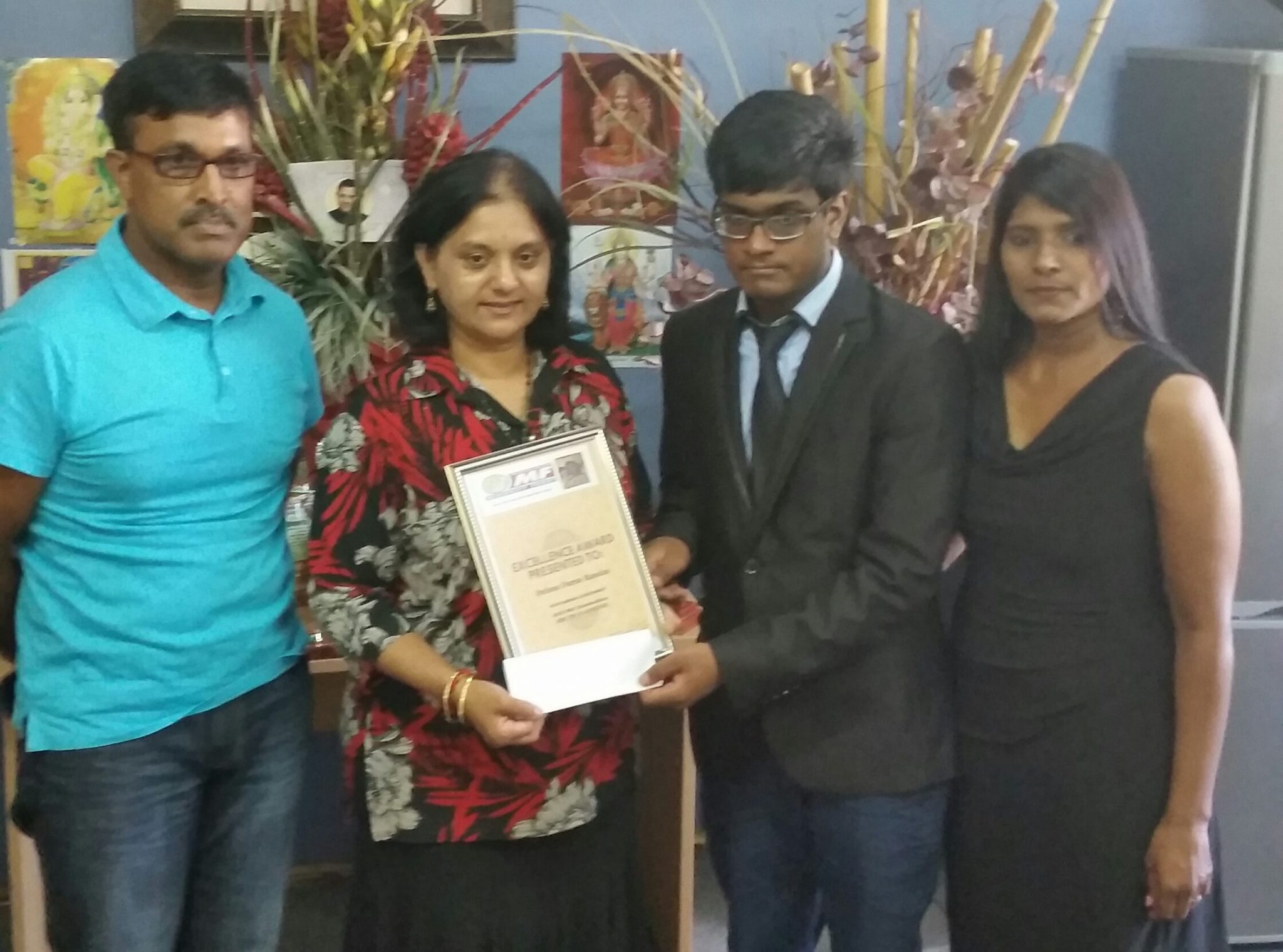 Minority Front Leader, Mrs Shameen Thakur Rajbansi and youth wing leader Jonathan Annipen recently honored "snubbed" KZN Top 10 achiever Delano Duran Ramdas. Ramdas, an 18 year old Starwood resident completed grade 12 at Greenbury Secondary School last year and was amongst the provinces top 10 achievers in the National Senior Certificate Examinations. However, when the provincial awards ceremony was held at the Durban ICC, Delano was not invited. This sparked major outrage on social networks and mainstream media.
This week the Minority Front hosted a private function to celebrate Delano's success. Minority Front Leader and member of the Education Portfolio Committee at the KZN Legislature, Mrs Shameen Thakur Rajbansi said that this sort of maladministration is not acceptable.
"When I heard of this I was extremely hurt. I heard of it at a time when the education portfolio and department officials were on oversight visits at the opening of schools. I immediately brought it to the attention of the officials that were with me. They expressed great concern. I also brought it to the attention of the MEC for education who was deeply disappointed that this learner was denied of this experience. I have since been in constant contact with various department officials trying to get feedback on this matter. Our Youth Leader Jonathan Annipen has written to the department and my office has also sent various correspondences and are awaiting outcome, however through the motivation of our youth wing we have decided to host this function. We are proud of Delano and all he has achieved, we commend him for his hard work and dedication and we are therefore presenting him with a Two Thousand Rand sponsorship toward his stationary.  We also commend him for the manner in which he has handled this matter. It has proved his maturity as this would made a lesser man of others", said the Minority Front Leader.
Delano will travel to Cape Town to study Mechatronic engineering at the University of Cape Town and is passionate about being a part of the techno savvy age.