MF Leader Celebrates with Food For Life Africa (FFLA) – 4 Million Plates of Food Served and Counting…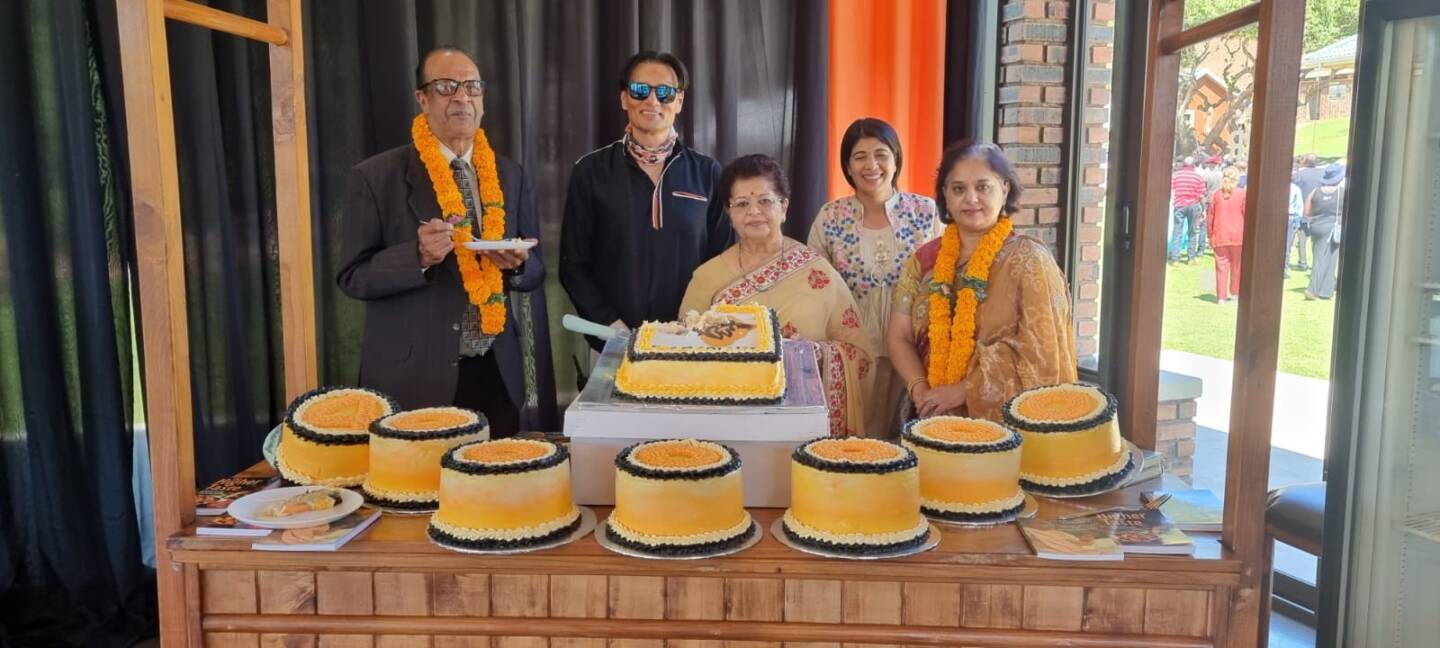 Pictured: MF Leader, Hon. S. Thakur-Rajbansi, Mr and Mrs Kamal Panday, with the food for life Africa (FFLA) team : Mr Vick and Helena Panday in Verulam
Since the COVID-19 pandemic and lockdown 2 years ago, the Food For Life Africa (FFLA) and its team have served more than 4 million plates of food to the disadvantaged and poverty stricken community within South Africa. Celebrating this milestone with FFLA over the weekend was MF Leader and Member of the KwaZulu-Natal Provincial Legislature, Hon. Shameen Thakur-Rajbansi.
Mrs Rajbansi expressed appreciation to the large crowds that joined in the celebrations as well wishers, supporters and volunteers. Mrs Rajbansi noted that the food distribution programme will go a long way to help South Africa achieve two of the Sustainable Development Goals (SDGs) by 2030. These are: the eradication of poverty and food insecurity. She further thanked the founders for their wisdom in taking care of the cows and bulls. These loving animals' calm visitors and improve stress levels in humans. The cows are nurturing and provide milk and by products for our sustenance. Mrs Rajbansi wishes for more people to visit the River Range Ranch in Verulam.
She commended and thanked FFLA and their members for their sterling efforts, hardwork and dedication in creating a hunger free South Africa and pledged the Minority Front's continuous support to all future FFLA initiatives and programmes.