Minority Front Leader Says: "Women In Politics Adds Value"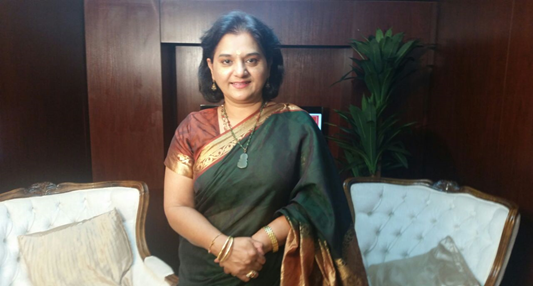 Mrs. S. Thakur-Rajbansi: Minority Front Leader, MPL in the KZN Legislature since 1999
The Minority Front continues to enable women the opportunity to discuss strategies for increasing female representation in Parliament and local elections. Twenty-three years into democracy, Mrs. S. Thakur-Rajbansi stated that, gender mainstreaming via political activities and programmes is important to increase women's representation in political institutions.
On reviewing progress in our country and province, Mrs. Rajbansi stated that a lot more work has to be done come the 2019 general elections. The Minority Front aims to promote gender equality by encouraging women to stand for the upcoming elections through the advocacy of barrier removal to their participation and ensuring that gender continues to be mainstreamed across all party activities, so that women can occupy decision-making positions in larger numbers. By increasing female representation in Parliament and the Legislatures women's issues are brought to the fore in parliamentary debates, stated Mrs. Rajbansi.
The Minority Front will strengthen its Women's League through:
Firstly:  advocacy at constituency and civil society level, by advocating a rights based approach to empower people to know and claim their rights and to ensure protection of women's rights and at political level by advocating for greater female representation in decision-making positions, championing of economic empowerment of women through legislation and raising awareness, which will lead to greater gender equality, poverty eradication and inclusive growth;
Secondly: information sharing and learning, that is by sharing of experiences, information and the learning of obstacles affecting women politicians through mentoring or  the undertaking of outreach work to connect with future possible public office female candidates and undertaking intergenerational work to encourage greater interest of young women in politics; and
Thirdly: using social media, such as, online resources, online forums for communication and by seeking to provide training on its use.
Mrs. Rajbansi noted with concern general emerging issues such as:
Firstly, actual women representation whereby a small percentage of women are in Parliament, Legislatures and decision-making bodies, therefore the need to act as a pressure group;
Secondly, factors that hinder the development of women vary from the availability of drugs; child and women trafficking; inadequate gender budgeting; giving a second chance to pregnant school children; research into traditional and religious practices that are harmful to women and hinders their development; and legislation on violence against women and children;
Thirdly, non-implementation of International and Regional Instruments eg.  implementing the African Union (AU) 50th Solemn Declaration of a 50% increase in women representation; conformance to the Sustainable Development Goals (SDGs) regarding the appointment of women to decision-making positions; and lobbying for full implementation of the Beijing Plan of Action by Governments;
Fourthly, education of women focussed on capacity building interventions for women in leadership positions; and their education at grass roots level; and
Fifthly, empowering women economically.
Mrs. Thakur-Rajbansi emphasised that the Minority Front Women's League has started various initiatives of mainstreaming gender so as to reinforce broader agendas of empowering women linked to the Common African Position (CAP) inspired by the AU's Africa's 2063 Agenda. This in turn is linked to the SDGs which links to South Africa's National Development Plan (NDP) 2030. By making a concerted effort Mrs. Thakur-Rajbansi stated that more women's voices will shape citizen's lives in remarkable ways, come 2030.