MF Serves 300 Meals at Soup Kitchen Launch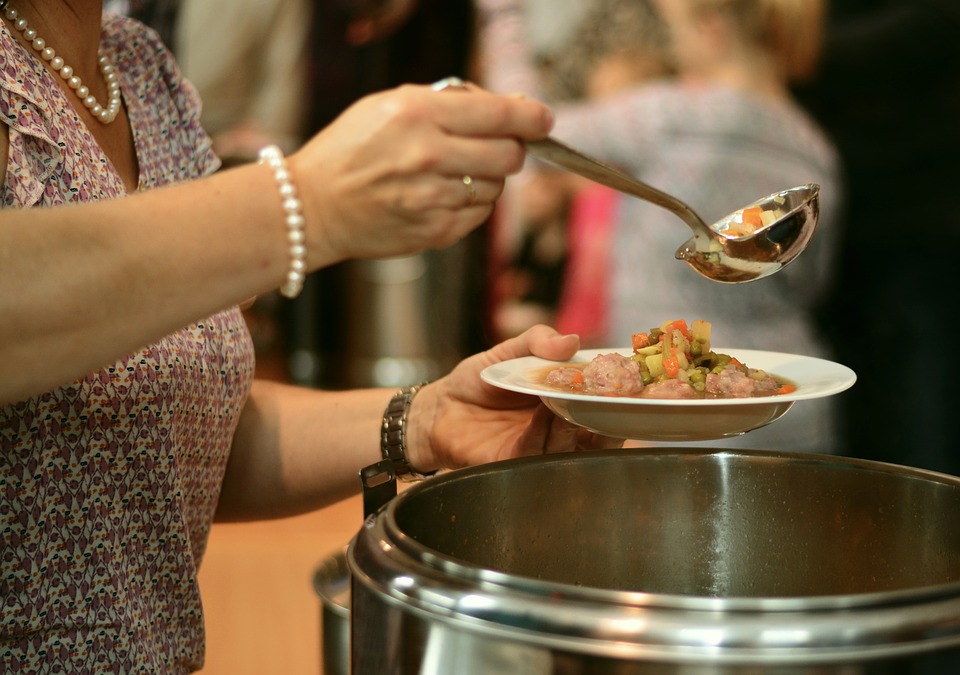 The Minority Front launched its soup kitchen programme on Sunday, 26 March 2017 from outside the Chota Motala Road offices. This, the first programme by the party, will now be held monthly from the Raisethorpe offices.

Speaking at the launch, MF Leader Mrs. Thakur-Rajbansi said, "feeding was part of the party's bid to tackle government's triple challenge of poverty alleviation, unemployment and inequality". Mrs. Rajbansi expressed her belief that, by tackling the issue of hunger we can also change the mind-set of people as many other social ills come about from people trying to find ways to satisfy their hunger.
The recipients acknowledged the efforts of the party with gratitude and heart-felt thanks. The party handed out 300 meals.
Mrs. Rajbansi mentioned that feeding the needy is regarded as the best form of philanthropy in religion and that sharing of food is an essential part of the human experience.
Caring for the poor is a litmus test of whether our faith is biblical and genuine (James 1:27; 2:14­-16; 1 John 3:16-­19). Our Lord takes personally how we treat the poor—"For I was hungry and you gave me something to eat". The Qur'an says, "they give food, for the love of Him, to the needy, the orphan, the captive: 'We feed you only for the Face of God; we desire no recompense from you, no thankfulness'.  Sharing food, according to the Bhagavad Gita, is the highest form of Karma. In practice, this means volunteering time and preparing meals that can be shared with those in need in temples in India and around the world.
Mrs. Rajbansi expressed gratitude to members of the Raisethorpe Arya Samaj Women's Group who volunteered and assisted Minority Front staff. She said, that politics according to the Late Mr. Rajbansi was 'the affairs of the people', therefore poverty leads to food insecurity in families and the Minority Front's efforts will go a long way to strengthening government's programmes of social cohesion and nation building towards the National Development Plan (NDP) 2030 goals.