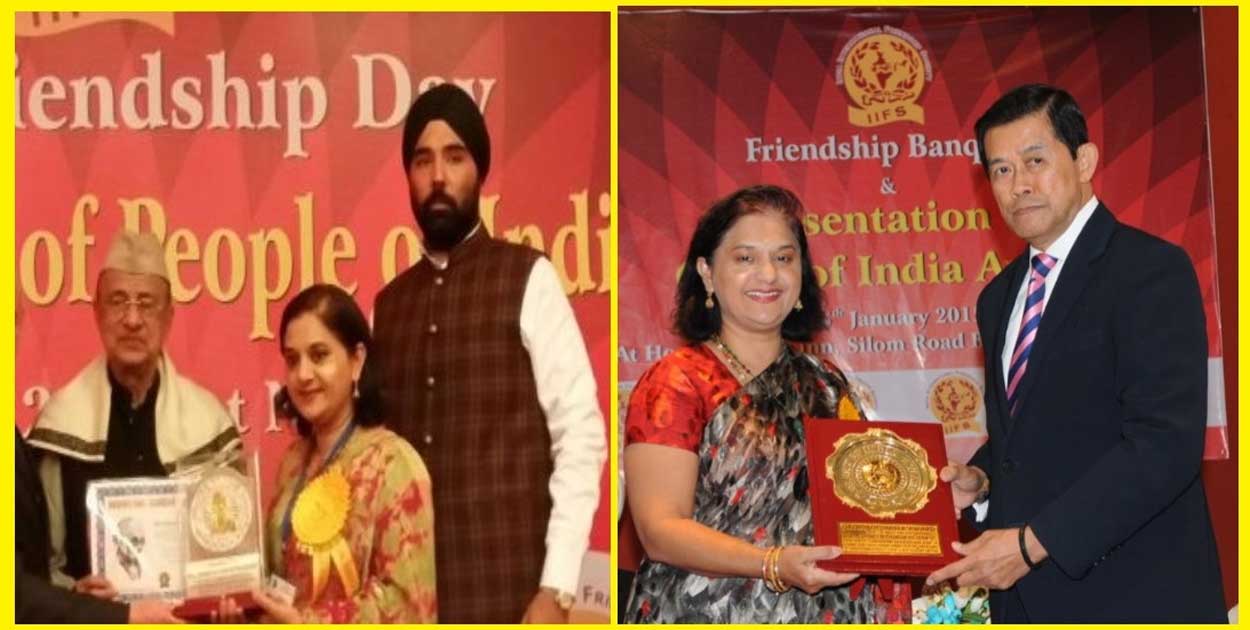 Hailed a trailblazer for her tenacious and relentless fight for justice and equality, the Northern Natal bred, pharmacist turned politician Mrs Shameen Thakur Rajbansi, was honoured with international accolades earlier this month.
Shameen, who turned 50 last year, received two of the most prestigious international awards in India this year.  She was recognized as a women leader contributing toward the advocacy for human rights and equality, particularly for persons of Indian descent.
The politician, who is a member of the Kwa-Zulu Natal Legislature and widow of the great Bengal Tiger, Amichand Rajbansi, has proven to be a formidable force to reckon with. Having faced enormous challenges in the political arena and having to deal with internal party politics, Mrs Rajabansi had shown grit and charisma when she was nominated and accepted both the Glory of India and Ghandi Saman Awards in Bannock and New Deli Respectively. The awards were presented by the former Deputy Priminster of Thailand, Mr H E Korn Dabbaransi and Former Governor of Tamil Nadu in New Deli, Dr B N Singh who bore glowing tributes to the honour of the Masters graduate and Minority Front Leader.
The Minority Front Youth Association is exceptionally proud of the Leader of the Minority Front. She is an inspiration to young women pursue their dreams and aim at success. She is proof that hard work and dedications brings good dividends. She has made both the Indian community and South Africa proud. She must be commended for bringing glory in our nation.
Jonathan Annipen
Minority Front Youth Leader