MF Leader Assists With Grant Applications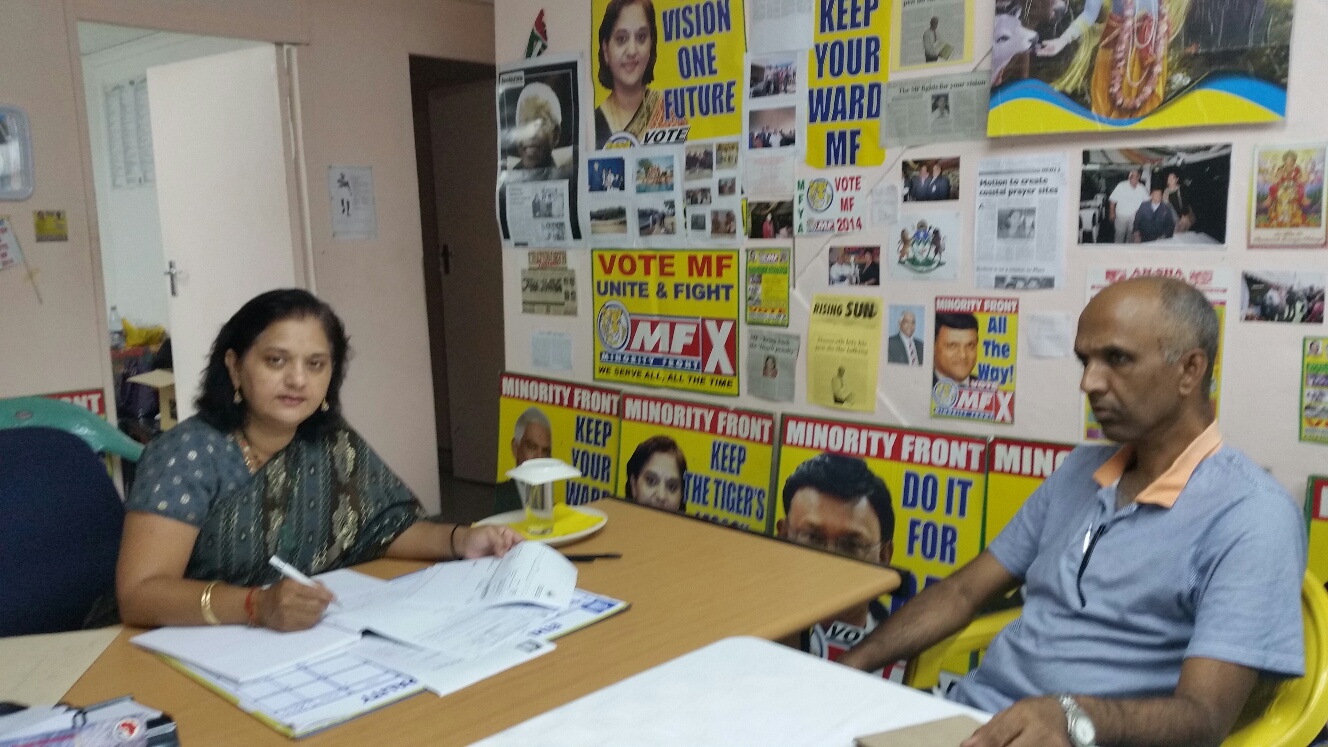 Picture: The gentleman being assisted is from Isipingo and Mrs Rajbansi helps people from the whole Province.
The number of persons being turned down for disability grant it has become more and more needful for lobbying and petitions. Grants are a necessity in cases where people become financially vulnerable due to illnesses that suddenly occur.
Minority Front Leader, Mrs Shameen Thakur Rajbansi and member of the Social Development Portfolio in the Kwa-Zulu Natal Legislature, recently met with community members to assist with these applications and motivations.
"The MF has always prioritized grant applications and appeals. In Parliament I work very hard in the social development committee to change laws; policies and programs that affects people from health issues to social ills. Please do not hesitate to call our offices on 031 5007580 for help related to grant issues. I have trained personal to assist with these application and will personally assist with the appeals process," said Mrs Rajbansi.