MF Cllr Jonathan Annipen's Speech at Malvern Primary School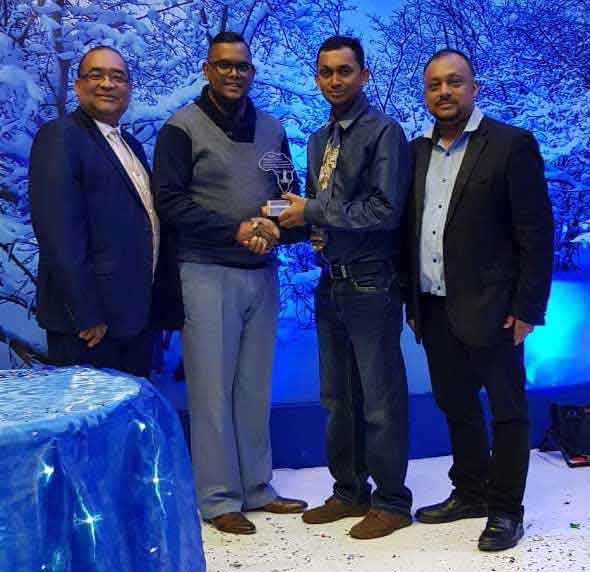 Thank you programme director
The Principal, members of the SMT, the SGB, educators, representatives of the Department of Basic Education, well – wishers, patrons and honoured guests Good evening and thank you for allowing me the pleasure of your company tonight.
I carry with me the very warm felicitations and hearteous congratulations from the Leader of Minority Front, Mrs. Shameen Thakur Rajbansi and the Leadership of the Minority Front as you celebrate the extraordinary milestone of your 50th Anniversary. Your school is noted as one that promotes educational excellence, moral regeneration, human values and a grounded agenda of self-discipline. These are characteristics that are fast becoming extinct in a post-modern society. As an institution that strives to build a stronger and more independent community, you must be commended for making enormous strides of success in very trying socio-economic times. Congratulations to the Principal, SMT, SGB, staff and all other stakeholders on achieving this Anniversary.
Ladies and gentlemen, having been part of the education system of our country, I am sufficiently qualified to articulate some of the challenges faced by those who form part of this fraternity.
Anyone living in the 21st century can attest to the fact that our education model is fragmenting rapidly. The lack of resources – financial, material and Human Resources posses an inequitable disadvantage to the future of this country. Corruption, maladministration, poorly skilled employees and sufficient support from the Department of Basic Education further exacerbates and already fractured system.
Educators have become professional fundraisers, adjudicators, Public Relation Officers and Social Workers amongst other things. Being in a classroom today has become a logistical administrative nightmare. Learners are more socially challenged, poverty is on a rampant increase and discipline is almost a foreign concept.
Friends, well – wishers and patrons these are the realities of the profession.
Be at as it may friends, education is also a very rewarding profession. A noble profession that requires more than just an educational qualification. It requires a call. An undaunted, undiluted, self sacrificial call.
You see ladies and gentlemen, education requires the ability to shape the minds of young influential and impreshirable individuals. Educators take clay and mold into something desirable, reputable and note worthy.
Education is no longer about an evolving sylabai, textbooks, study guides, worksheets notes the forecast and time tables. It's not just about completing diagnostic reports, meeting pass requirements and submitting your schedules at the end of the year.
No, Education is about shaping and influencing the destinies of poverty stricken, young individuals and helping bring to the fore and to nurture the talents buried within the individuality of every learner.
Sometimes through academic means and other times through skills and natural abilities.
You Malvern Primary have achieved this within the corridors of your institution are unsung heroes and heroines who devote their time energy and knowledge to enchancing a brighter future.
The MF supports such initiatives and is perhaps the only political organization that does so financially as well. Granted we are a small party with many limitations but you have the power to change that at the polls in the 2019 General Elections. We look forward to your support.
Ladies and gentlemen thank you for your indulgency and have a wonderful evening – God grant you each safe passage home.