MF Leader Attends B Hariram School Music Graduation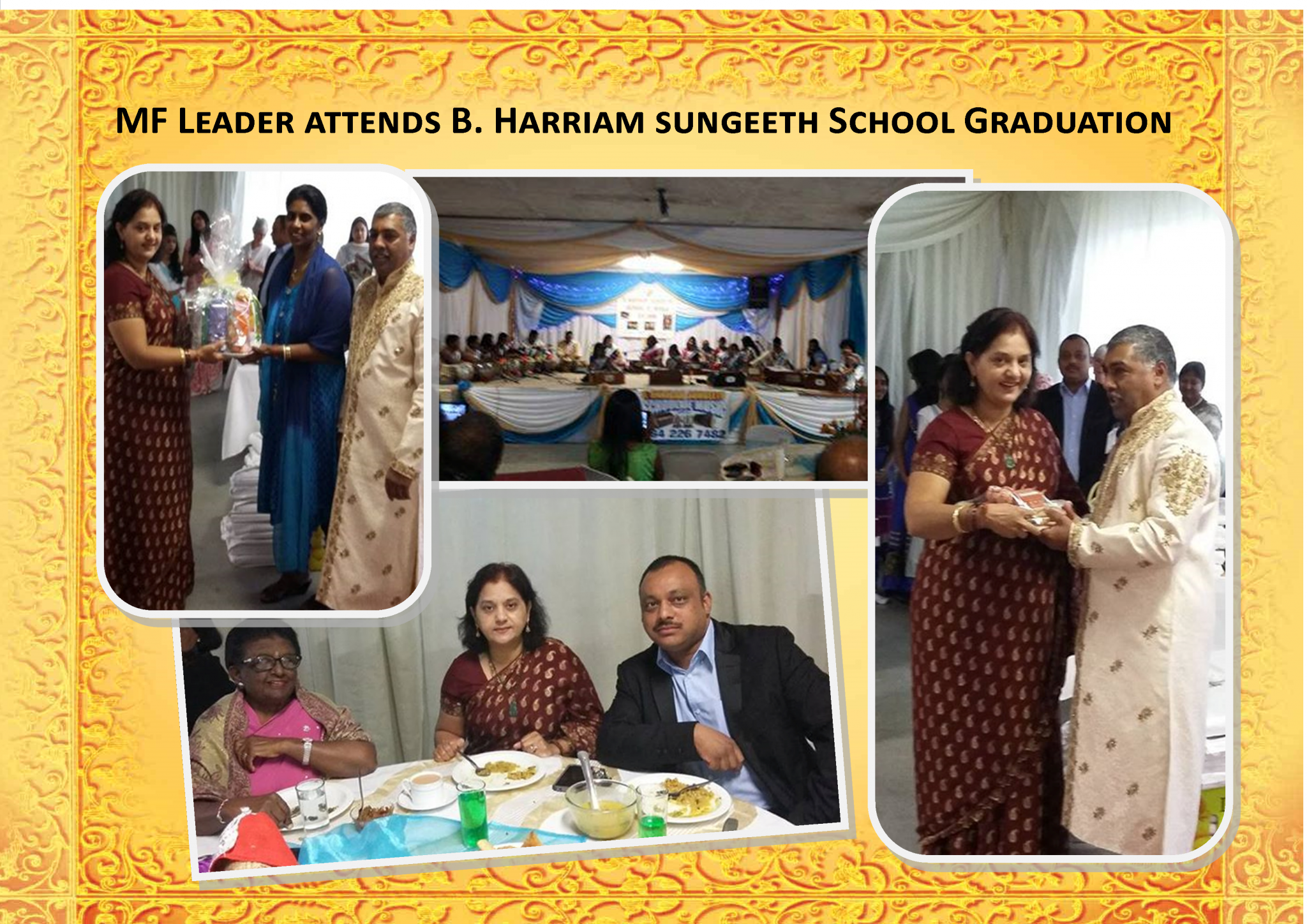 MF Leader, Hon. Shameen Thakur- Rajbansi attended the B Hariram School music graduation held in Newlands.
This event was coordinated by areas ; Phoenix; Effingham ; Marrianhill and Newlands.
The Minority Front was happy to have supported and sponsored tokens of Mother Saraswathi and Lord Ganesha to the musicians.
Hon. Rajbansi said that she was pleased to see the encouragement of creativity amongst diverse minds.