MF Leader Pushes Youth Parliament Resolutions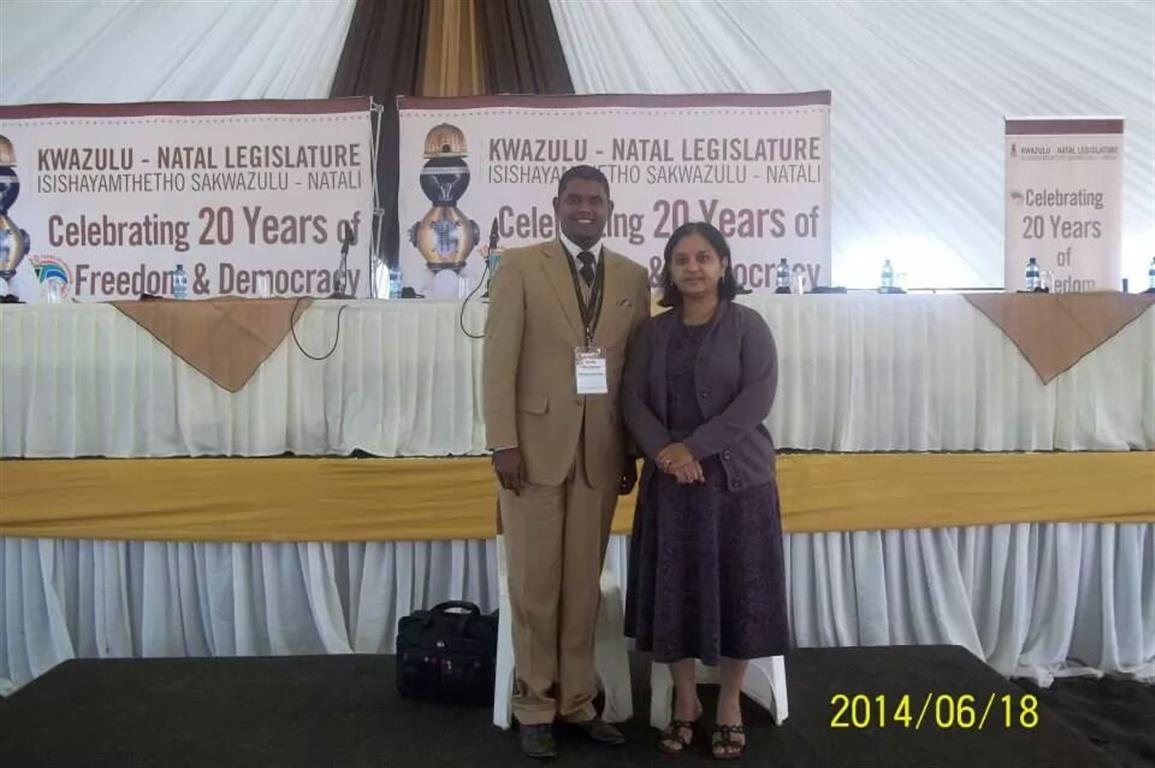 Picture: MF Leader, Shameen Thakur-Rajbansi attended the Youth Parliament in Mapumulu with the MF Youth Leader, Jonathan Annipen.
Mrs S.Thakur –Rajbansi, MF Leader focussed on the resolutions of the Youth Parliament on the 13th November 2014 sitting. She debated with the view of what is critical currently, to adopt and implement, the following recommendations:
A focussed intervention study on the high rate of suicides by SAP's members, annual Youth Summit by the office of the Premier, Private sector engagement in terms of the wage subsidy implementation which ends in 2017,skills transference and qualification certification with regard to NQF levels for all empowerment  programs, increasing the salary baseline to R5000 for RDP home qualification.
The remaining resolutions were on youth education, as follows: the Caps review to teach South African History as a compulsory subject but also, include general politics, the Introduction of sports as a subject, with infrastructure provision from grade 8,the introduction to free access to social workers in schools, the Quintile scrapping to address an equal opportunity strategy to all programs of the DOE.
Mrs Rajbansi stated that, the Youth have spoken, very passionately, as she was present at Maphamulo and the above, are critical in the view of the MF to be adopted and implemented by the Province
The Honourable Premier, Mr Senzo Mchunu, replied by assuring the MF that; a Youth directorate as a chief directorate has been established in his department . He said that a Youth Summit was held in September 2014 and the issue of the Youth wage subsidy lies with the National Government.
Mrs Rajbansi stated that these are victories for the Youth and the MF will continue to bring up the remaining issues , until there is action by the Province.