MF Leader Attends Hillgrove Fundraiser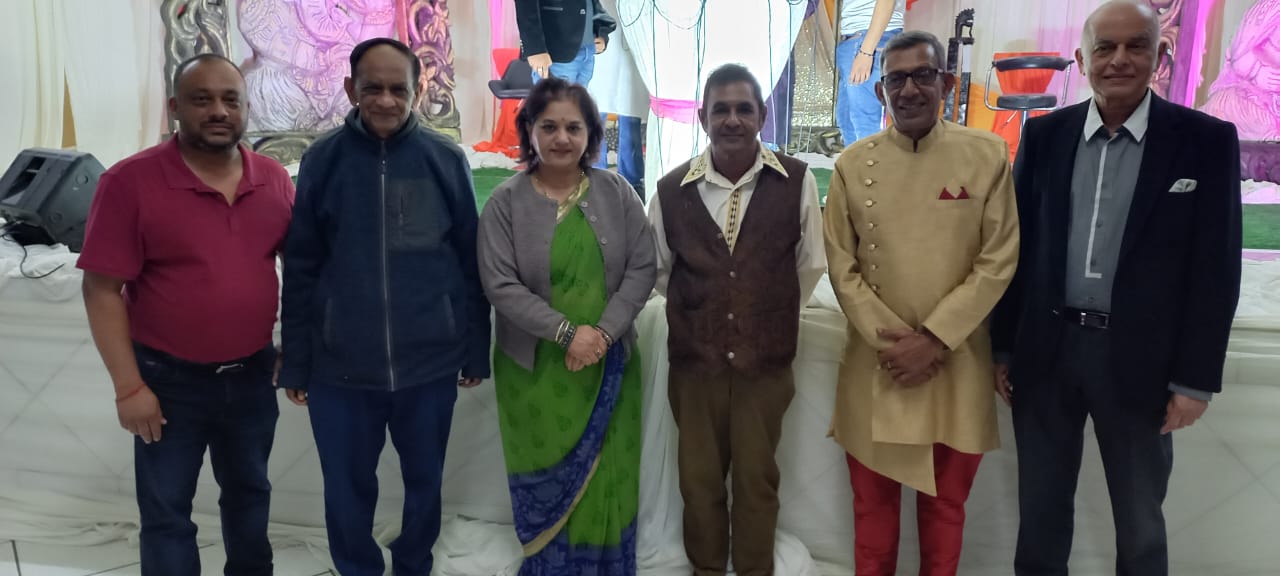 Pictured: MF leader, Hon. Shameen Thakur-Rajbansi and Mr. Viresh Bhana with community leaders at the fundraiser held at the Hillgrove Vishnu Shakti Mandir.
Mrs. Rajbansi attended the Hillgrove Vishnu Shakti Mandir fundraiser dinner, alongside other community leaders and temple committee members.
Mrs. Rajbansi spoke to attendees about the new normal that temples have to adapt to post Covid-19. She said that temples should function in a hybrid manner where all prayers can also be attended on social media platforms like Facebook, YouTube, Zoom etc.
She thanked all who supported the mandir to keep its doors open and called on the youth in the area to start taking on cultural work. Mrs. Rajbansi stated that it is our duty to protect our dharma, then dharma will protect us.