MF Leader Promotes Local Markets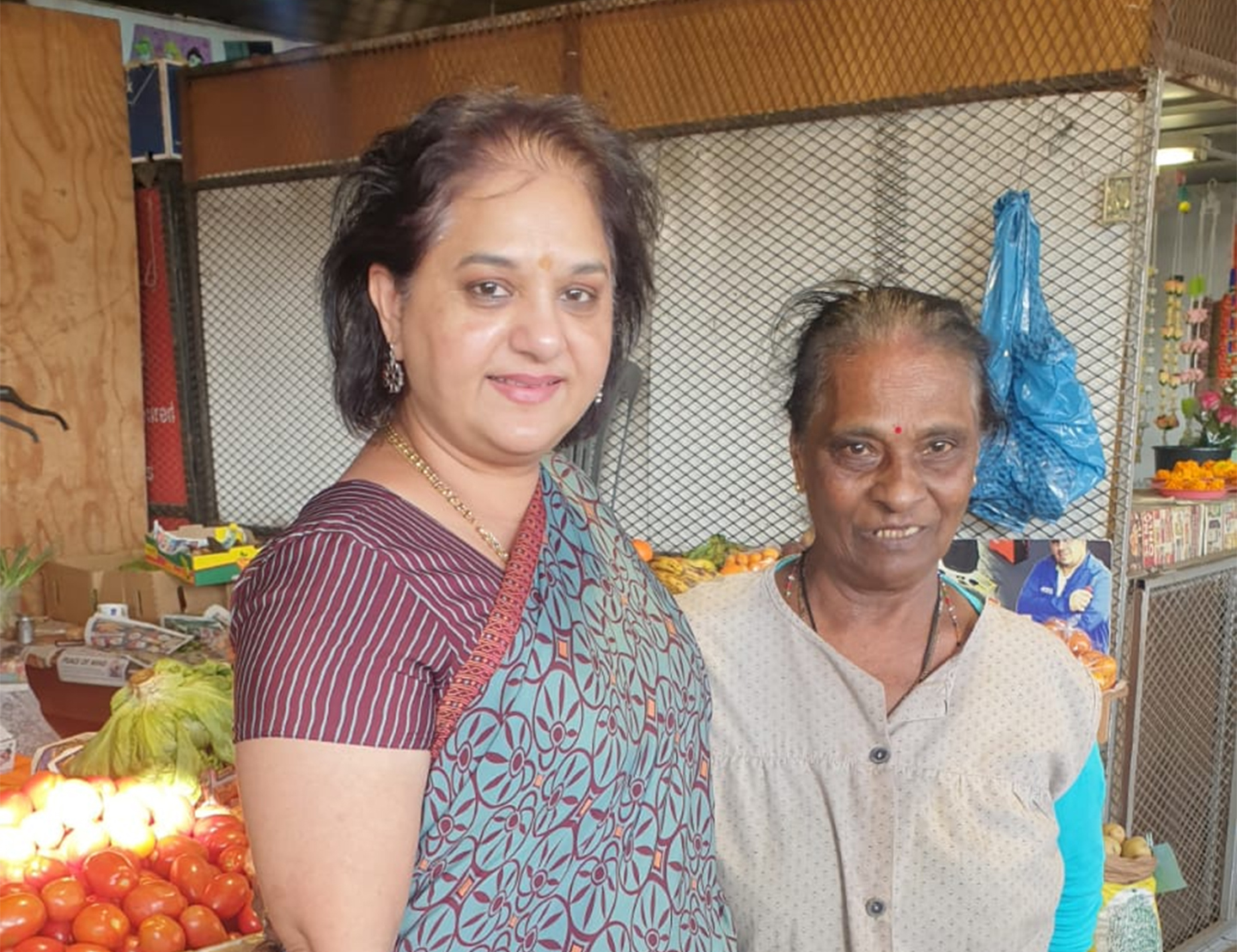 Pictured: MF leader, Hon. Shameen Thakur-Rajbansi with stall holder at the fragrance street market.
Mrs S. Thakur-Rajbansi visited the Fragrance Street market this week and met stallholders.
"Business is picking up post Covid but stall holders are worried given the recent floods as many stalls are not fully operational.", she said.
Mrs Rajbansi urged the community to support the local markets as these provide traditional vegetables and homemade spices that are not available in the mainstream supermarkets.