MF Supports Blind Cricket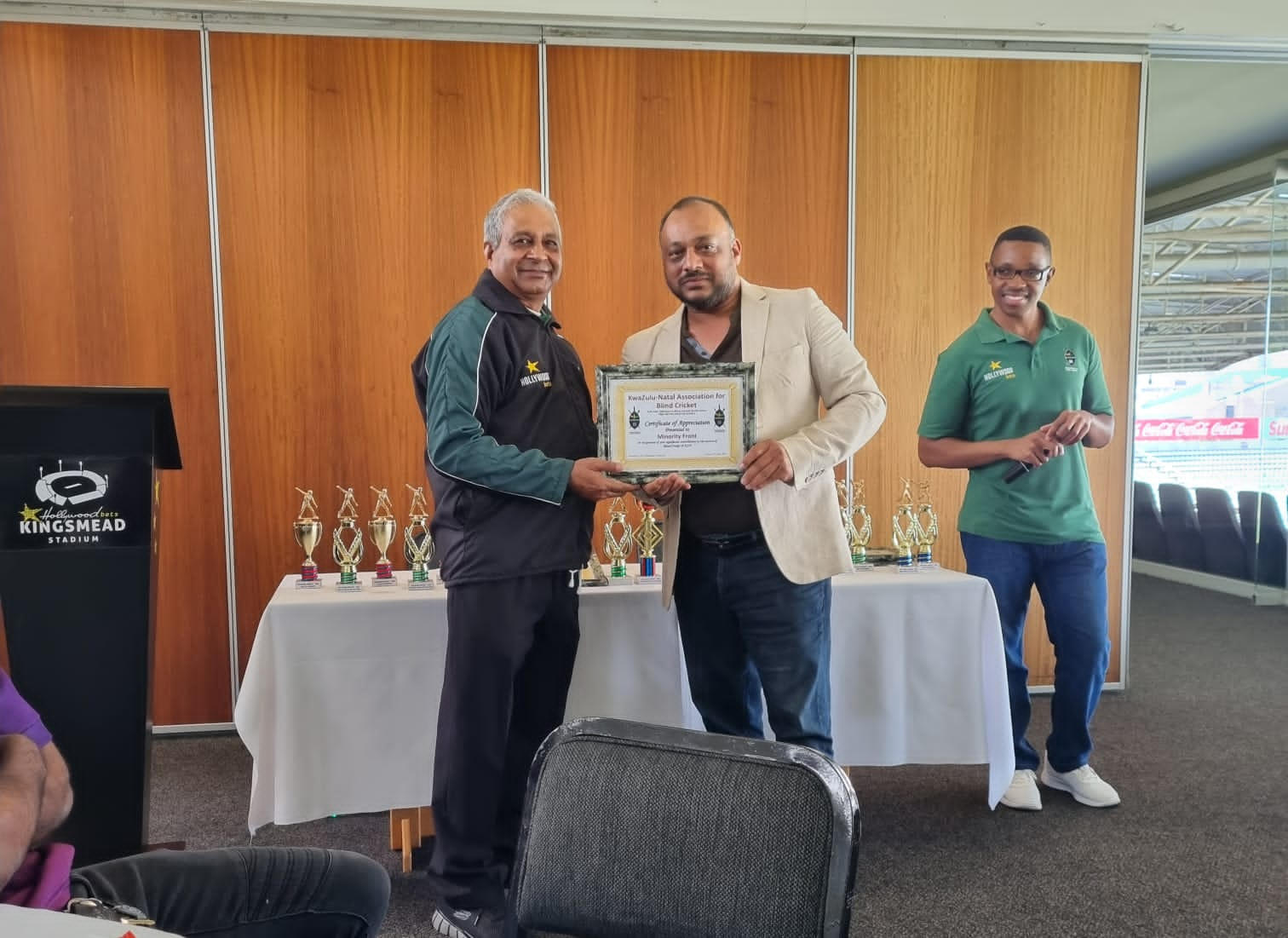 Pictured: MF representative, Mr. V Bhana received on behalf of Minority Front, an acknowledgment certificate from Mr B Mothilal of the KZN Blind Cricket for continuously supporting the team.
Minority Front representative, Mr. Viresh Bhana attended the KZN Blind Cricket awards ceremony over the weekend. The MF has always supported and attended matches hosted by the KZN Blind Cricket organization.
We are proud of this initiative led by Mr. Mothilal and congratulate the team on all the accolades achieved thus far.