MF Attends Sat Chit Ananda Temple Celebrations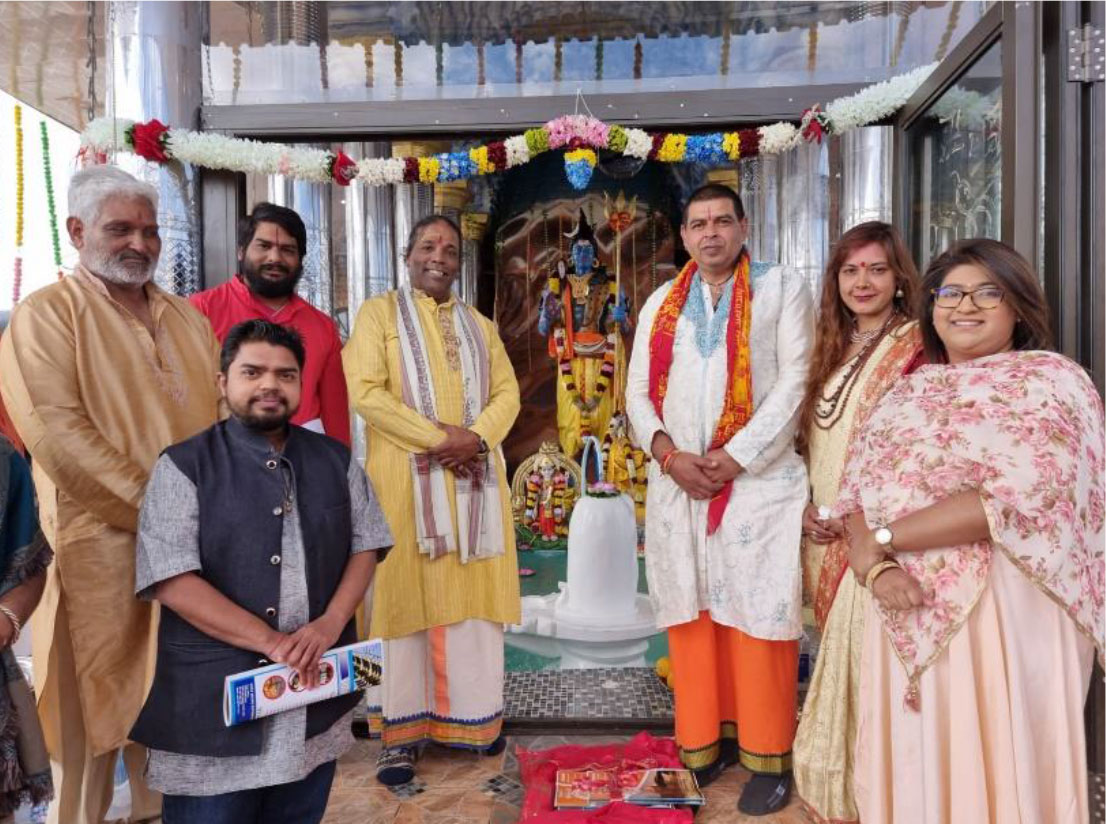 Pictured: MF NEC member, Ms Priyanka Nunkumar (far right) and MF representative Mr Pradhil Thakur- Rajbansi (far left) with the devotees and Punditji's of the Sat Chit Ananda temple society in Fernwood, Newcastle.
The Sat Chit Ananda Temple in Fernwood, Newcastle completed their second phase of the temple's expansion by the installation of a 3-meter Lord Shiva deity, a marble Jyotirlinga, a Ganesha deity, a Ganga Rani deity and pond.
The Minority Front has a long-standing relationship with the temple and looks forward to the temple's monthly and yearly programmes.
Speaking on behalf of MF Leader Hon. Shameen Thakur- Rajbansi, Ms Nunkumar stated that, "The Minority Front has advocated consistently for temples to evolve from places of worship to cultural centers. Our mandirs must become the hub of community activities for youth, women and senior's forum engaging in Vedic arts, literature and mother tongue language teaching and learning". The Minority Front wishes the mandir and devotees well.