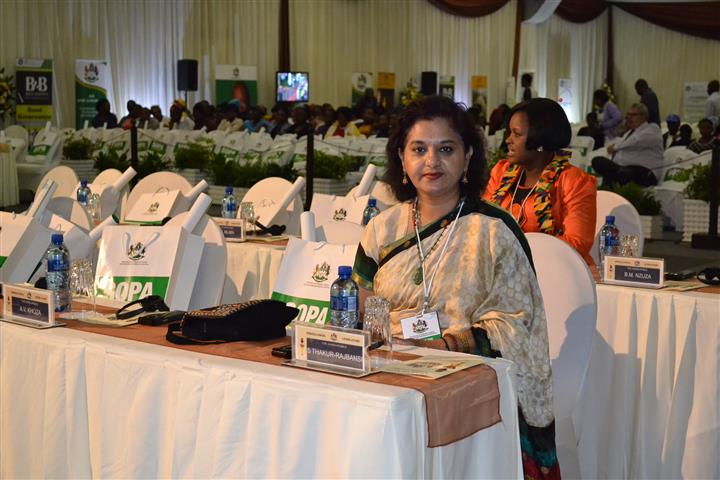 MF Leader, Mrs Shameen Thakur–Rajbansi expressed her views on the SOPA , 27th February 2015 which was held at the Royal Show grounds , Pietermaritzburg.
She stated that she was satisfied with the clear outlines of challenges and solutions given by the Hon. Premier, Mchunu at SOPA.
She said that land reform in the form of redistribution, restitution or government re-evaluation was needed to unlock major dead capital in KZN.
Land ownership , she stated will unlock working capital and each citizens potential. Housing is a basic need but land must be made available. Food security is a threat and agricultural land must be used by the majority of the people to do either subsistence or commercial farming.
She was delighted that the coal rim cluster will be revived by revitalising of mines in Northern Natal, creating jobs and adding to the energy grid. Also, investment in the Amajuba and Inambiti districts, in the secondary sector for beneficiation was key to creating jobs and increasing exports whilst sparing the local economy.
Mrs Shameen Thakur- Rajbansi stated that she will focus on vital pieces of legislative reform and policies and programs across sectors such as agriculture ,education, health and housing so that the lives of our people improves and communities are served with a prosperous KZN.