Minority Front Farewell Tribute To Madiba – Moses Mabhida Stadium 13 December 2013 – Shameen Thakur-Rajbansi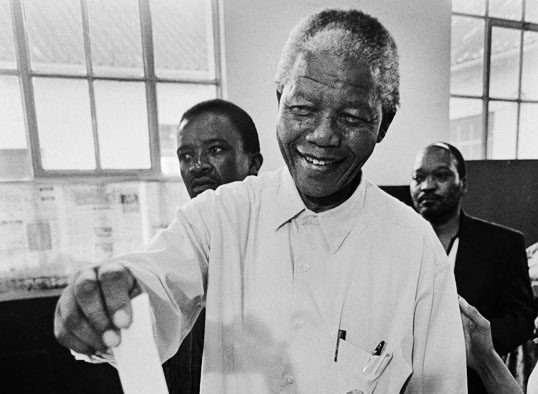 1. All protocols observed
2. Gandhijee said, "The history of the world, is full of men who rose to leadership by sheer force of self-confidence, bravery and tenacity."
3. Madiba was one such leader, powered by his personality a remarkable gentleman, full of substance.
4. A politician, who became a statesmen, always looking for breakthroughs, generating co-operation and improving the lives of others.
5. As, South Africans, whose lives he frequently touched, we are indeed inspired to emulate a living and breathing example of hope.
6. Madiba's leadership involved trust and virtues which made him honourable, his actions speaking far louder than his words.
7. His ancestral name, means "mind of stone" in Hinduism, certainly a trait needed in his youth to steadfastly free us all.
8. Today being the day the Bhagavad Gita is celebrated, being the spoken word of Lord Shri Krishna, he states that "Do your duty and do it well, then all shall be well", Madiba achieved this.
9. In memory of our late leader, Mr Amichand Rajbansi, a close friend of Madiba and from the Minority Front Team, our condolences to Madiba's family.
10. May his soul be liberated and may he become the Maha Mahatma Madiba, forever remembered for reconciliation, moral regeneration, Nation-building and social cohesion.
All Glories to Madiba
God Bless,
Thank you
Shameen Thakur-Rajbansi
Leader of the Minority Front
MPL – KZN Legislature
Featured image by Paul Weinberg.