Chatsworth 'Land Grabs' Never A Means To An End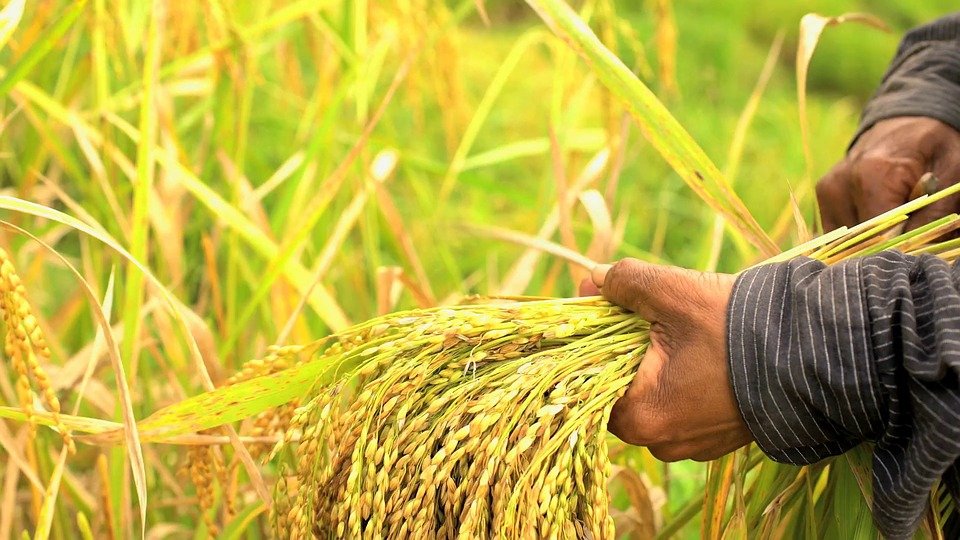 In a colonised land, Indian footprints and socio-spatial legacy are etched in the history of their arrival and location of labour, mirrored majorly in the sugar-cane belts and coal-rims of the then Natal. As indentured labourers Indians had been constantly moved to suit the development needs of their masters.
Today the progress of the Indian community is due to their hard labour, self-help culture and political roles in the fight for South Africa's freedom. As we develop there are unlimited needs by citizens and clearly only limited resources, with housing being a major need. Furthermore, 'fixed property' like residential land is only productive when owned. However, available land in South Africa is equal to 'dead capital', which De Soto (2000) describes as assets that cannot be used to their fullest. Simply explained the Human Settlements Department is still grappling to identify its assets and verify addresses of informal and new settlements. As long as this persists, capital will be locked in our already economically strained country because people cannot be made to pay debts; resources cannot be conveniently turned into money and rules that govern property varies in neighbourhoods.
The farm "Chatsworth" was part of the Witteklip area, acquired by Mr. S Bennington in 1948 and named after an area in England. The erstwhile Slums Act of 1934 and the Ghetto Act of 1946 facilitated city 'slum clearance'. The intention was to ensure industrial expansion and removal of obstacles to public health, enforcing the government's view of racial segregation. This saw the promulgation of the 1950 Group Areas Act which demarcated certain areas for Whites only. The African, Coloured and Indian people were moved to designated areas. Indians were forcibly removed from the Mayville, Cato Manor, Magazine Barracks, Bluff and Clairwood areas. Around Chatsworth, areas such as Umhlatuzana, Silverglen and Mobeni Heights were developed solely for Indians who could afford to build their homes.
In the 1950's Indians from all over Durban were moved to Chatsworth. The land was expropriated from 600 Indian farmers. The area was officially opened in 1964, consisting of eleven neighbourhood units containing 7 000 'sub-economic' and 14 000 'economic houses'. The staged development was done on a tenancy basis where economic homes could eventually be purchased by occupants. Chatsworth was built to act as a buffer zone between White residential areas and the African township of Umlazi acquiring its identity as an Indian area from the 1960s.
The late Mr Amichand Rajbansi settled in Unit 6, Arena Park in the 1960's with apartheid policies of forced removals, housing shortages and ghettosisation. Mr Rajbansi fought the first Local Affairs Committee (LAC) Elections to serve the community as a Councillor before becoming a member of Parliament. His is a rich legacy of housing expansion for Indian minorities in Phoenix, Lenasia, Newlands, Waterloo and Brackenwood, amongst others.
The Minority Front, when it held the balance of power between 2004 and 2009 ensured that in the eThekwini council infill housing rules for former Indian areas embraced a formula of 50% of new housing to local people who struggled with over-crowding; 30% to black Africans and 20% to Coloureds and Whites. Post the 2014 elections I drew up a housing needs schedule which would quantify and encourage appropriate planning so that the budget could be effectively utilised. More importantly, the government's 'People's Housing Process' could be assisted. I was told that the National Department was working on something similar.
Today, the land grab scenario in Chatsworth is a real concern because it is fanned by certain radical political parties as an election ploy for the 2019 general elections. Similarly, the mushrooming of informal settlements is promoted by other political parties to divide and rule. These devious activities goes against the grain of the South African Constitution because everyone has a right to proper housing. However, as long as the Slum Clearance Act is not fast tracked, chaos and lawlessness will prevail. Bigger challenges which exist are the LAMOSA judgment, stalling land reform for the next few years; the snail's pace of the Ingonyama Trust land negotiations and the uncontrolled entry of foreigners. Notwithstanding these, the life of immigrants is difficult to imagine and settling on a 'safe' piece of land is key to their survival. Simultaneously, the Bottlebrush informal settlement in question, has become notorious for criminal activity and the devaluation of the surrounding houses. The dilemma for action is again Constitutional because the Grootboom case sets precedence for adequate housing and other legislation prohibiting eviction without alternative settlement. The way forward could be a temporary strategy with a long-term vision, such as an urban slum Ponte-like grand skyscraper built in Bottlebrush to house all informal dwellers and rehabilitate the area until we resolve the challenges politically. The fungible building can have a variety of post settlement uses, as long as people are humanely settled with a roof above their heads, sanitation and security, then in Maslow's hierarchy of needs, as human beings we will be able to 'live and let live'.
Moreover, the migrant Indian population are now firmly established as people of this soil, overcoming the 1930's repatriation threats, by enduring forced segregation by colonialists who felt that the Group Areas Act was an easier option. Where are the voices of political parties for whom it is fashionable to take the authorities to Court on most matters but on this 'Indian' matter there is no action. There can never be a good excuse for the conspicuous silence in the upcoming 2019 elections.
Chatsworthians know social exclusion and poverty. Therefore they embraced democracy with its challenges of further socio –spatial development. However, in the face of constant crime and violence they were brave to unite and stand up against the latest 'land grab' when city officials delayed.
To summarise, the way forward then is: firstly, the stop gap measure of a Ponte-like structure; secondly, the unlocking of dead capital to turn land into working capital by reasonably selling housing plots; thirdly, for strong housing NGO's and cooperatives to emerge to lobby government on housing matters; fourthly, to host a land and housing Indaba with all stake holders so that dialogue can lead to conflict avoidance and transparency about the housing process; fifthly, when land claims reopen, many need to reclaim and be compensated for lost land due to forced removals and sixthly, as per the Minority Front motion on Human settlements in the KZN Legislature in March 2016, that according to the local Indian demographics, for every 300 houses built 50 should go to Indian families. All six recommendations would assist in social cohesion and nation building objectives of our National Development Plan (NDP) 2030.
Politicians, planners and policy- makers cannot turn a blind eye to the way in which the dynamics of racialised power relations, engendered conflict and impoverishment exists alongside each other, knowing full well that the production and accumulation of wealth exacerbates these (du Toit, 2003). Then my argument remains, unlock 'Dead Capital' fast as a means to building a productive and peaceful society or this capitalistic apartheid will continue.
By: Mrs Shameen Thakur Rajbansi
Leader Of The Minority Front
MPL KZN Legislature