MF Enters a New Era: MF Manifesto Launch LGE 2016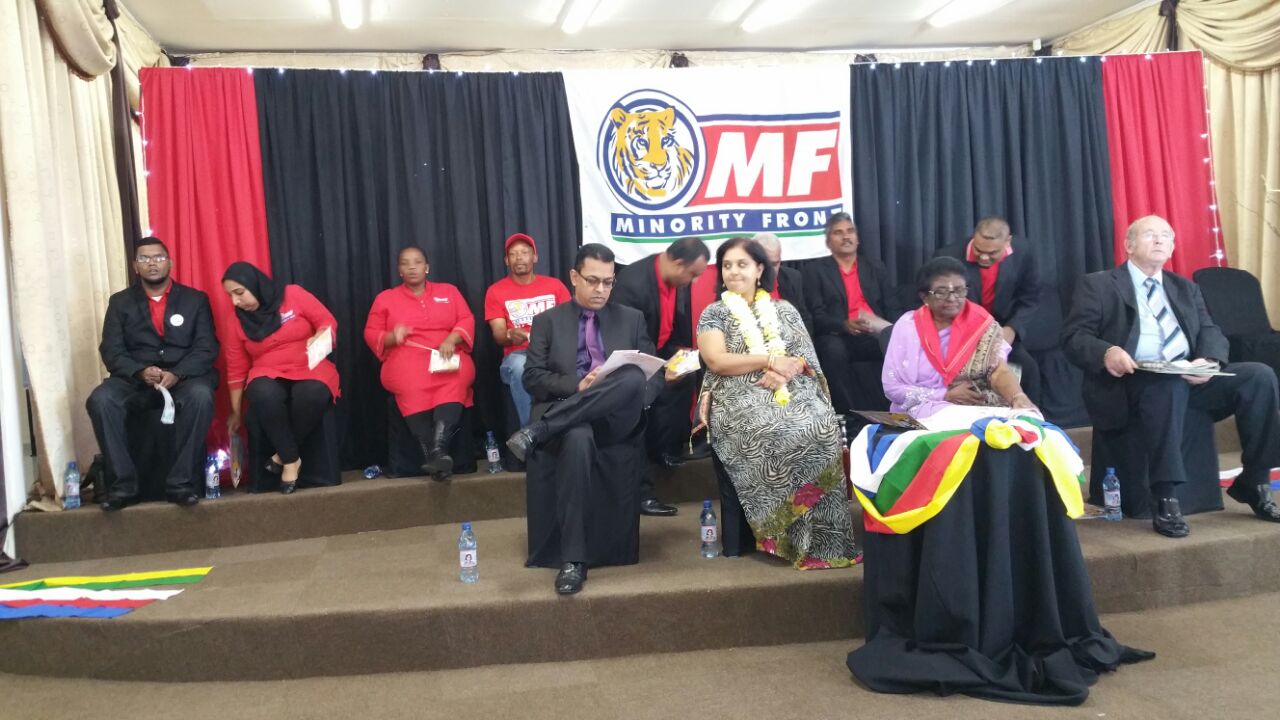 The Minority Front held it's Local Manifesto Launch this weekend, ahead of the 2016 Local Government Elections.
The party which has one seat the Kwa Zulu Natal has undergone severe strain after the demise of it's founding leader Amichand Rajbansi. Recently, in an effort to purge the party of traitors, the current leader Mrs Shameen Thakur Rajbansi removed several councillors who were found to be on other party lists and even actively campaigning for these parties.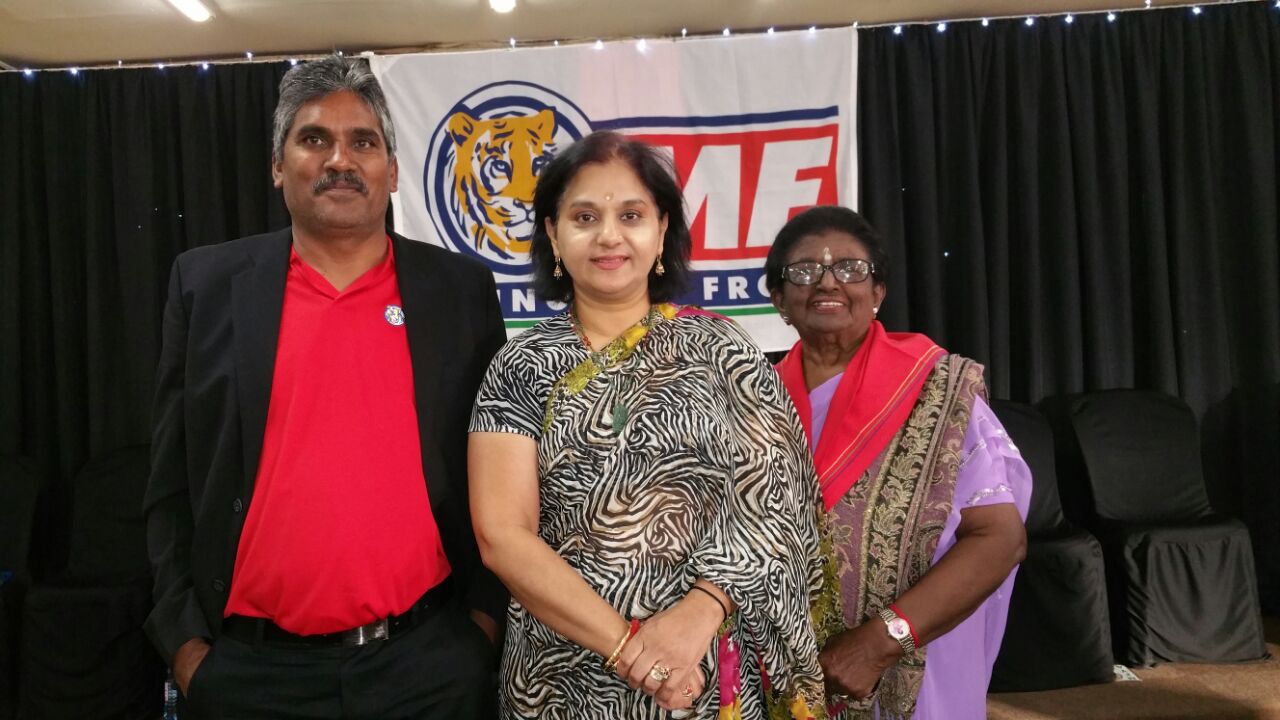 Despite these and financial woes, the MF still managed to attract supporters from around the province. The packed hall, a local church in Phoenix, was decked in MF paraphernalia and when Thakur Rajbansi entered the auditorium to the sound of the signature "eye of the tiger" track she was welcomed with loud shouts of "do it for Raj" "MF all the way" and a grander applause. Rajbansi was greeted by her mother, who's feet she had touched as is tradition for a child expecting a blessing from a parent before any great expedition.
The centre stage was occupied by Advocate Ashin Singh of the South African Minorities Rights Movement, Dr Peter Munns President of the Christian Coalition, Ms Sunklavathy Rajbally, a former MF representative in the National Assembly and the MF leader. Most candidates who would be contesting the upcoming elections were seated alongside them.
Mrs Rajbansi spoke at length about the challenges the party faced since the death of the charismatic Amichand Rajbansi, whom she said had invested his entire life into grooming community leaders and helping the poor. She added that although he was no longer around the party was still keeping his dream alive.
"The MF is always serving people, not only during or just before an election. Our offices are daily inundated with complaints about service delivery and we pride ourselves in ensuring that we resolve these complaints. We are always supporting NGO's, CSO's, faith based organisations, schools, hospitals and everyone who requires our assistance. We make sure that our communities are safe by participating in the CPF and other safety forums."
"We support anti-drug programmes and we certainly support anti-racism and anti-domestic violence programmes. We are constantly negotiating for more homes for our people by making strong recommendations on policies, programmes and legislation in parliament and councils. This election will be no different. The candidates have been screened and are community oriented, hardworking, and available. They are not going to disappoint you. They are accountable and dedicated to the cause of service delivery."
"The MF on entering a new era, has disposed of those who have abused our voters and supporters. We are promoting younger, multi-racial candidates who are trained and ready for public service and rate-payer justice."
The programme concluded with an electrifying fusion dance rendition and in true MF style, the distribution of "Biryani".
Mrs S. Thakur-Rajbansi
MF Leader and
Jonathan Annipen
Mayoral Candidate