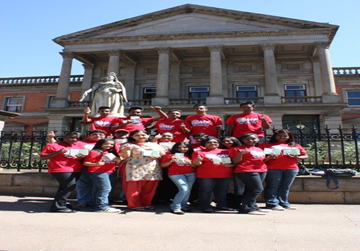 Minority Front Leader, Mrs. S. T. Rajbansi, highlighted the need to actively promote youth employment. She passionately debated this at the Legislature on Thursday, 22 June 2017.
Mrs. Rajbansi raised the issue of the demographic dividend and stressed the need to focus on demographic studies, population growth or staggering and the methods to achieve this. On the issue of the ever increasing young population, she said that to meet our NDP 2030 targets, we need population control and improve on the triple challenges of inequality, unemployment and poverty.
On the specific aspect of growing youth employment, Mrs. Rajbansi reminded the House of looking into crafting a Youth Employment Bill, which she raised in 2013. She touched on the recommendations of Ricardo Hausmann to spur economic growth as: know-how is the secret of productivity and prosperity and to developing complex goods and services. By emphasising this, she again called for the scrapping of Affirmative Action; the sunset clause being 2014.
Mrs. Rajbansi reminded the House that we need to save ourselves and everybody's contribution is essential. She made the point of the fastest growing countries doing more in addition to education by enacting progressive laws and policy, to drive their economic agendas.
"Research the "scrabble theory" because complex goods and services need diverse skills which needs teams of people, said Mrs. Rajbansi. She stressed to the House that job advertisements, in future, must specify qualifications with experience; essentially youth must be given learnerships, which should now be mandatory in all sectors, at least 1 to 3 years before new worker entrants can be left in jobs unsupervised. Mrs. Rajbansi aptly said that "it is important to prepare our youth for the future and not the future for our youth."