MF Leader Attends Launch of Divya Shakti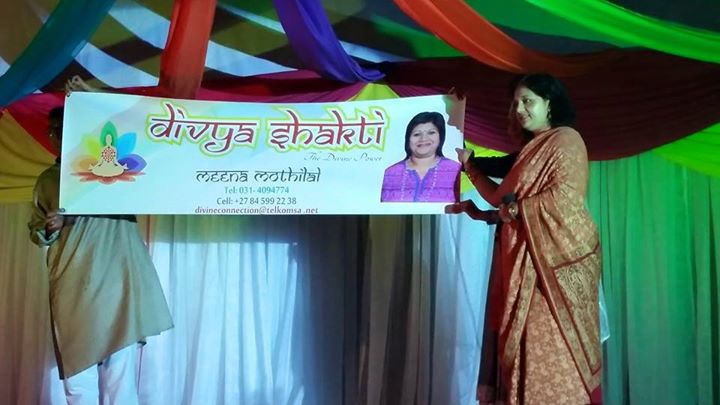 MF leader, Hon. Shameen Thakur-Rajbansi launched Divya Shakti; an organisation run by Meena Mothilall.
This was a successful event in Chatsworth and included a wonderful play by youth about the soul and the Chakras.
Mrs Rajbansi commended the video session on the chakras and soul energy, and said that it was fascinating to learn more about how energy and chakras are interrelated.
MF Leader encouraged that Divya Shakti must grow so that our youth are developed to their fullest potential because this would ensure that their contribution to their family and community is strengthened.