MF Leader With Padma Shri Bharti Bhandu And Troupe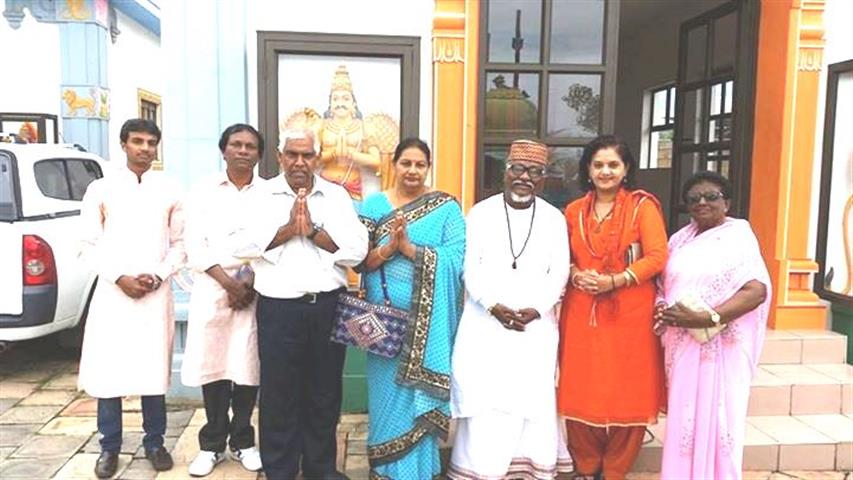 Picture: MF Leader, Mrs Shameen Thakur-Rajbansi, Cllr Dasarath and Miss Rajbally together with Padma Shri Bharti Bhandu and troupe.
Padma Shri Bharti Bhandu and troupe performed bhajans at the Ganesha Temple, Sastripark Phoenix ;Sunday, 22nd February 2015.
Mrs Rajbansi, Cllr Dasarath and Ms Margaret Rajbally joined in the soul stirring bhajans in the glory of Tulsidas Ramayan.
MF Leader was garlanded by a devotee at the Temple where she said , "…a must visit for anyone who wants to see this mandhir dedicated to Lord Ganesha and a new mandhir dedicated to Shri Raam, during this Raam Naumi ; devotees will participate in the wedding ceremony of Sita Raam and have an opportunity to renew their wedding vows".
Mrs Rajbansi also said that, these role models give us right direction in life and it was indeed an uplifting evening for all.