Minority Front Sponsors Math Sets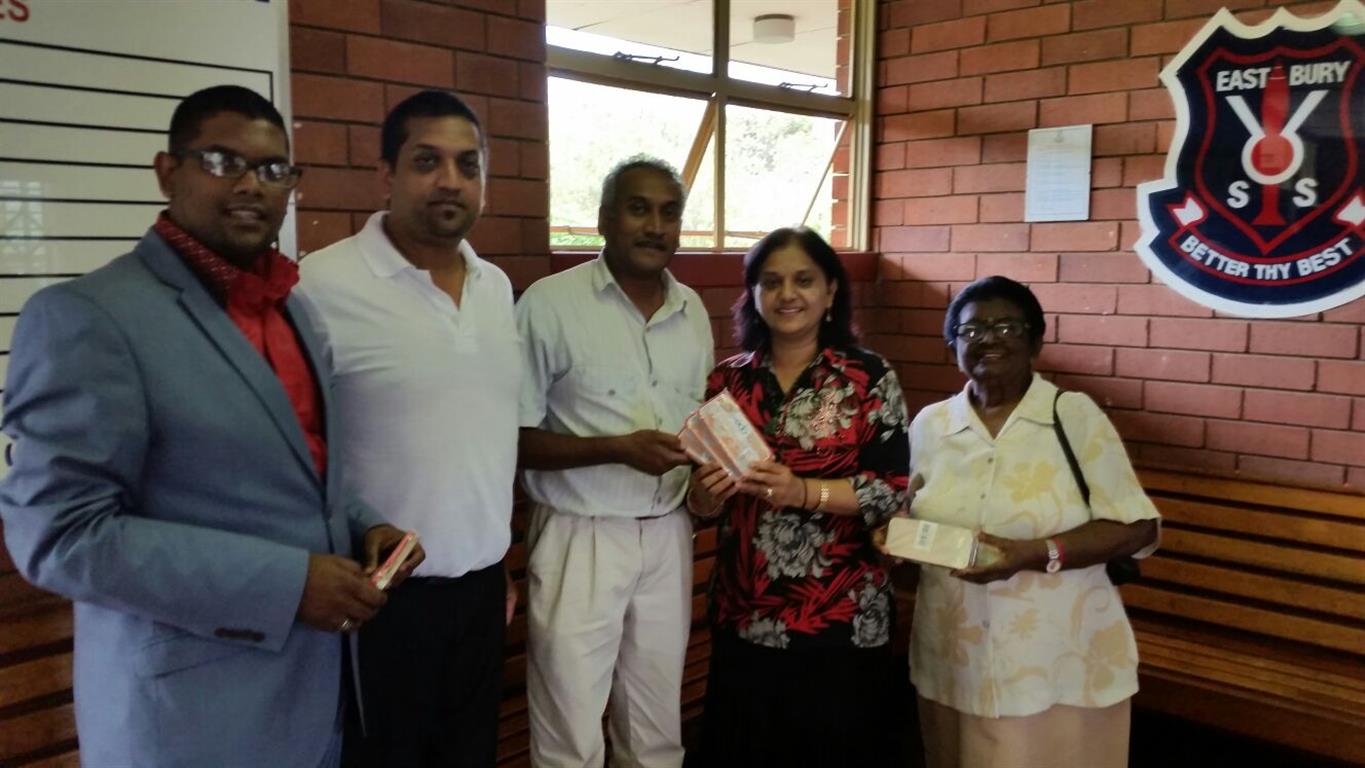 Picture: MF Delegation at Sterngrove Primary with Principle Mrs M Govender . Picture Right MF Delegation with Mr Khan and Fellow Educator receiving the Math sets at  Eastbury Secondary
Minority Front Leader, Mrs Shameen Thakur Rajbansi, Minority Front youth Leader, Jonathan Annipen and former MP Miss S Rajbally visited schools in Phoenix this week to present them with math sets. This comes after analysts report that learners performed poorest in Math and Science subjects in the National Senior Certificate Examinations.
Mrs Rajbansi explained "One of the reasons learners produced such poor outcomes in the NSC exams in 2015 was because of a lack of resources. Learners are forced to contend with many challenges in this regard.  It was on the premise of these findings that the Minority Front embarked on this project to donate math sets to schools around the province. We hope that this will assist teachers and learners alike."
Two Schools in Phoenix; Eastbury Secondary and Sterngrove Primary were beneficiaries of the project and expressed deep gratitude to the Minority Front for this donation.
Jonathan Annipen said "Schools in Phoenix are considered to be advantaged because of the infrastructural standards; however the reality is that most schools have an average of 25 percent school fee recovery which is hardly enough to subsidize utilities. This project will help ease the tension of arduous fundraising so that children can concentrate on what matters most- their education.